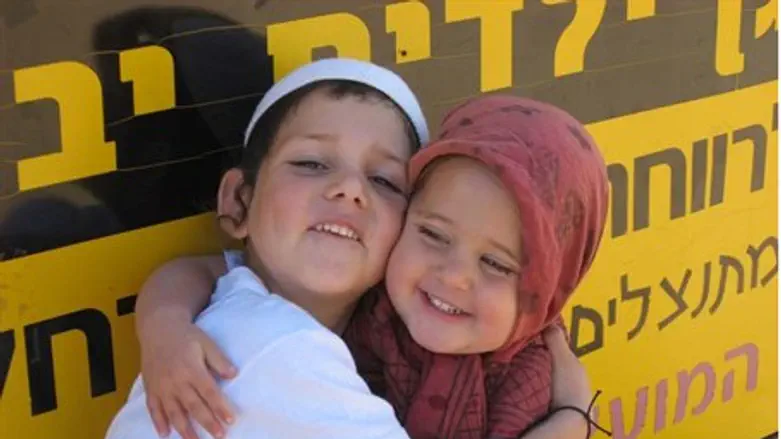 Young settlers of Rechelim (file)
Rechelim website
Prime Minister Binyamin Netanyahu indirectly referred to the eviction of residents from the Machpela House in Hevron Wednesday – and mentioned other steps he has taken regarding Jewish communities in Judea and Samaria.
"Today I gave an instruction to legalize three communities – Bruchim, Sansana and Rechelim," he said. "I asked the Attorney General and Legal Advisor to the Government to make sure that the Ulpena Hill in Beit El is not evicted."
"We strengthen the Jewish settlement enterprise in Judea and Samaria, and we strengthen the Jewish community in Hevron. That is the principle that guides us," he said.  
"But there is one principle that we safeguard – we do all this without straying from the letter of the law, and we will continue to do this," he added. It can safely be assumed he was referring to Machpela House -- but legally speaking, there is no doubt that the house was purchased legitimately.
A large force of Yassam special police entered the Machpela House in the afternoon and removed its inhabitants, after Defense Minister Ehud Barak ordered the Judea and Samaria Division to evict them. The eviction took a few minutes and ended without serious altercations.