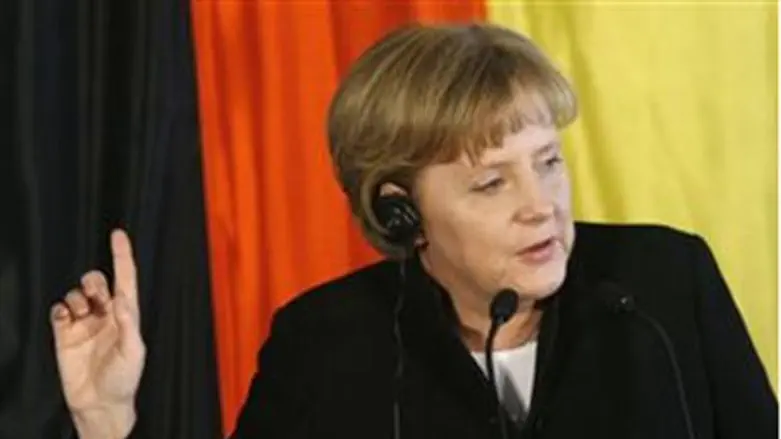 Chancellor Angela Merkel
Israel news photo: Flash 90
Europe's healthiest economy is planning to invest a huge sum in clean, renewable energy – and is walking away from nuclear power.
German Chancellor Angela Merkel announced a $263 billion plan recently to build offshore wind farms. The fields will span an area six times the size of New York City.
It will cost the German people about 8 percent of last year's gross domestic product, reported Berlin's DIW Economic Institute – but it will result in the replacement of 17 nuclear reactors.
Up to this point, a fifth of Germany's electricity has been produced through nuclear energy. Merkel is hoping to change that with safer, clean energy systems that will use solar and wind energy instead, according to the report.
It is the largest such investment in energy the country has made since World War II, one that will take a decade to complete.
The decision comes in the wake of a year in which the world has watched Japan struggle to contain the damage that emanated -- and continues to emanate from the Fukushima Dai-ichi nuclear disaster that struck Japan in March 2011.
Nuclear energy, Merkel apparently decided, is not worth the cost-benefit risk.
"If Germany succeeds, it could be a role model for economies all over the world," DIW senior energy expert Claudio Kemfert told Bloomberg News. "If it fails, it will be a disaster for Germany's politicians, society and economy."