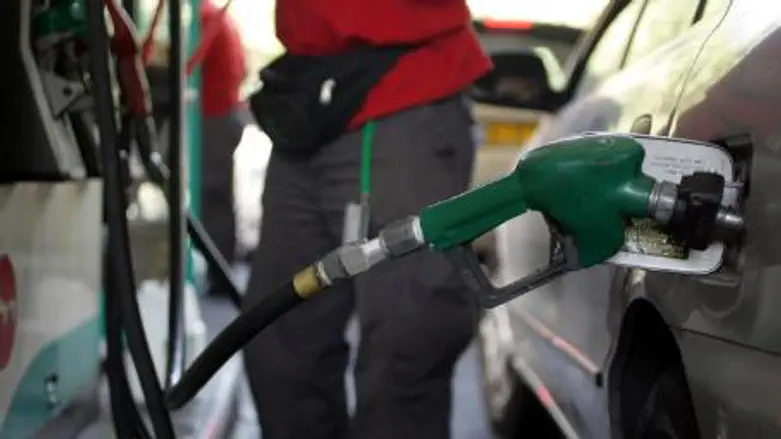 Pumping gasoline
Israel news photo: Flash 90
Prime Minister Binyamin Netanyahu and Finance Minister Yuval Steinitz decided to cut the excise tax on gasoline, thus making tonight's price hike more moderate.
The price of a liter of 95 octane gasoline will go up at midnight to 8.00 NIS – instead of 8.15 as originally planned.
Over the past three months, gasoline has gone up by 56 agorot, from 7.23 NIS to 7.79 NIS.
Electricity prices will also go up by 8.9% tonight, completing a 25% rise in only eight months.
Water now costs 8.2 NIS per cubic meter compared to 4.25 NIS in late 2009.
Steinitz said on Channel 2's Meet the Press Saturday that "The public's pressure reaches us all. There is distress but there are also socio-economic achievements for the state of Israel – the only state in the developed world with high growth and low unemployment. The Bank of Israel's report determines that for the first time, poverty has decreased and the middle class has grown stronger."
"In the United States and most of Europe, income has decreased in recent years – and in Israel, income is rising," he added.