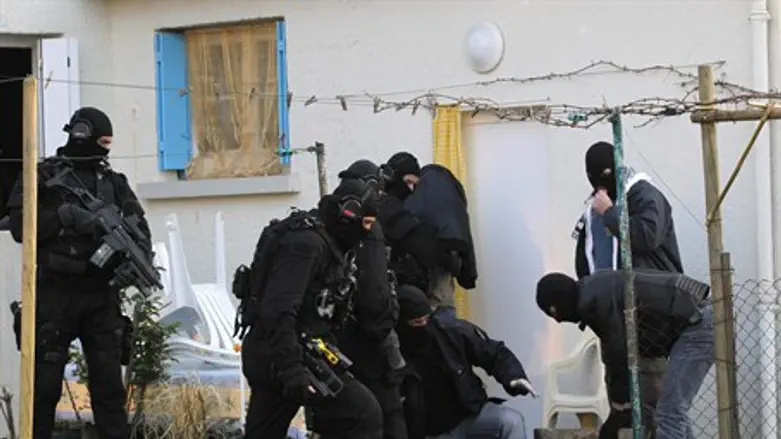 French Police Begin Crackdown on Islamists
Reuters
French police on Friday detained 19 people in a crackdown on Islamist extremists with more raids to come, according to the president.
Nicolas Sarkozy gave no details about the arrests, which were a part of an operation by France's principal intelligence agency, the DCRI.
"It's in connection with a form of Islamist radicalism," Sarkozy told Europe-1 radio.
He added he did not know if those arrested were a part of a particular network.
A police investigator told The Associated Press the arrests did not stem from the inquiry into the Toulouse murders.
Mohamed Merah, a 23-year-old Frenchman, claimed responsibility for three shootings that left seven dead in and around the city of Toulouse in recent weeks.
Merah, a member of a radical Islamist group who said he had links to al-Qaeda, was killed by a police sniper last week as he leapt from a window while firing at onrushing police seeking to end a 32-hour standoff.
Officers were wounded in the initial exchange of fire that precipitated the siege on Merah's hideout.
The shootings in Toulouse and nearby Montauban resulted in the deaths of three Jewish schoolchildren, a rabbi, and three paratroopers of Arab extraction.
French media reports have described the murders as the worst terrorist attacks in France in more than a decade, and have revived concerns about domestic Islamic terrorists.
French leaders have urged the public not to equate Islam with terrorism, but public anxiety about radical Islam is running high.
"There will be other operations that will continue and that will allow us to expel from our national territory a certain number of people who have no reason to be here," Sarkozy promised.
Sarkozy, who is fighting for his political life in a tough re-election campaign, added: "It's our duty to guarantee the security of the French people. We have no choice."
Sarkozy promised a crackdown on Islamic extremism immediately after Merah's murders. Friday's raids are seen as a high profile show of force.
Earlier this week, France blocked the entry of a number of radical Islamic clerics who wished to visit Paris.