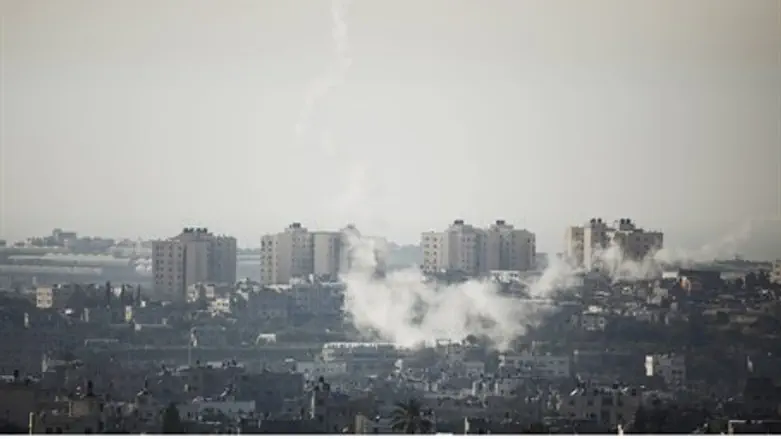 Rockets land in southern Israel
Reuters
Despite an Egyptian-brokered 'ceasefire' announced earlier this week, terrorists continued to fire rockets at Israeli territory on Friday.
A Kassam rocket which was fired from Gaza at southern Israel on Friday afternoon landed in an open area in the Eshkol Regional Council. There were no physical injuries or damage.
The terrorists took advantage of winter-like weather conditions in the area to cover up the fact that they were firing a rocket, according to a report on Channel 2 News.
A Kassam rocket was also fired from Gaza towards Israel overnight Thursday and exploded in an open area in the Eshkol Regional Council.
At least five rockets and missiles were fired from Gaza into Israeli territory throughout the day on Thursday, including a Grad missile fired at Ashdod on Thursday evening. While the Iron Dome system successfully shot the missile out of the air before impact, the attack caused concern among local officials and led to the closure of schools across the south.
On Thursday, when schools were open, a rocket hit near a school in Ofakim. No children were wounded in the attack.
The latest terror onslaught from Gaza began last Friday. Terrorists fired more than 200 rockets at Israeli cities in four days.
(Arutz Sheva's North American Desk is keeping you updated until the start of Shabbat in New York. The time posted automatically on all Arutz Sheva articles, however, is Israeli time.)