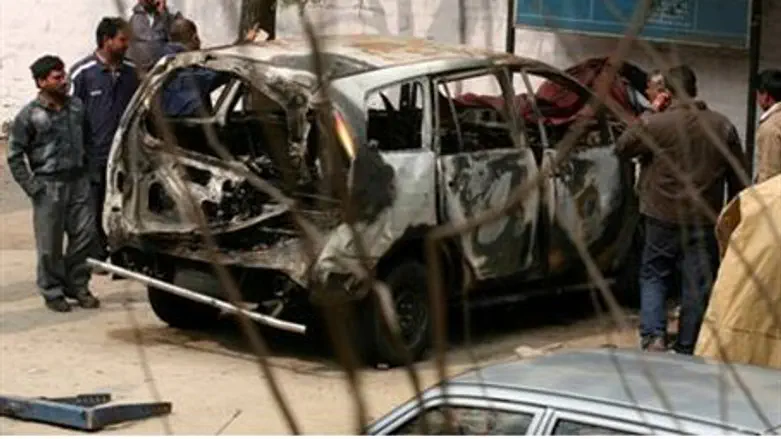 Indian national arrested in Israeli car bomb
Reuters
A Turkish media report Wednesday said that Israel had warned Turkish authorities that Iran was organizing attacks on Israeli diplomats in that country. The warning was reportedly sent by the Mossad to Turkey's National Intelligence Agency (MİT) in a letter, which said that an Iranian group operating in Turkey was planning the attacks.

The report in Turkey's Hürriyet Daily News said that the Mossad warned Turkish security officials that at terrorists associated with a group called the "Iranian Revolutionary Guards-Quds Force" had entered the country. MIT did not confirm or deny the report, but Turkey's NTV said that four individuals "have entered Turkey from Iran" and had come equipped with weapons that could be used in an attack on Israeli diplomats.

On Wednesday, Indian security authorities arrested a local journalist whom they say was involved in planning the attack against Israeli diplomats n New Delhi last month. According to reports, the suspect, Mohammed Kazmi, worked for an Iranian media outlet. Police believe that Kazmi planned and carried out the attack along with two or three other individuals. Police said that Kazmi conducted surveillance of Israeli diplomats and institutions in India.

A report Thursday said that New Delhi police have found what they believe to be the the motorcycle used by the shooter who opened fire on Israeli diplomats in the mid-February attack. One Israeli, Tal Keren-Yehoshua, the wife of a senior Israeli official in India, was seriously injured in the attack.