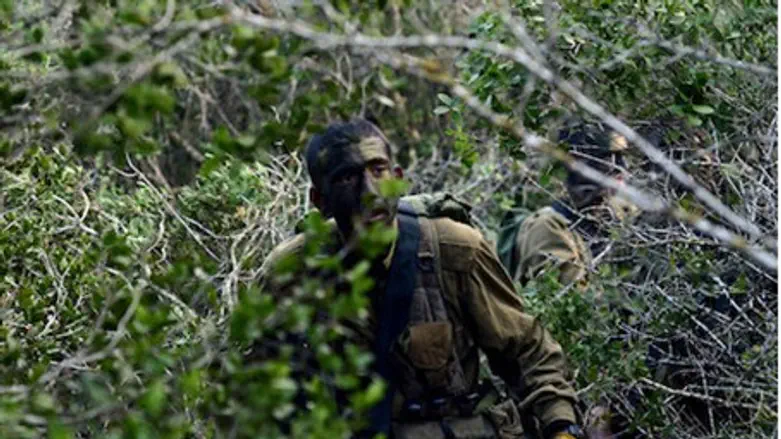 'Disappearing soldier'
Israel news photo: IDF BaMahane magazine
The term "disappearing soldiers" usually spreads fear among Israelis, worried about kidnappings, but the Second Lebanon War taught army commanders to re-define the term for a positive use by camouflaging soldiers.
The concept of camouflaged clothing is not new, but soldiers at the military anti-terror school now are being taught how to use nature to help protect themselves.
A three-week course teaches combat units the art of camouflage and how to turn trees and stones in the battlefield into hiding spots, how to spot the perfect tree and how to pay attention to the most minute detail.
The size of the tree, its shape and even the direction in which the leafs project are crucial factors to creating successful camouflage, according to the IDF's BaMahane magazine,
"At the end of the course the students are supposed to leave here with all the necessary knowledge to be the authority in camouflage of their units," explains Sergeant Noam Polombo. "So we have to know how it's like in the field, just like them. To train a fighter you need to know what it means to be a fighter."
Hizbullah terrorists used camouflage in the Second Lebanon War to hide their underground bunkers where missiles were being stored. IDF soldiers reported at the time that they saw "bushes moving" as terrorist moved their positions behind fake shrubbery.
"Camouflage is a critical skill in combat, which is a huge advantage on the ground. It is the recipe for victory," Sgt. Polombo said.