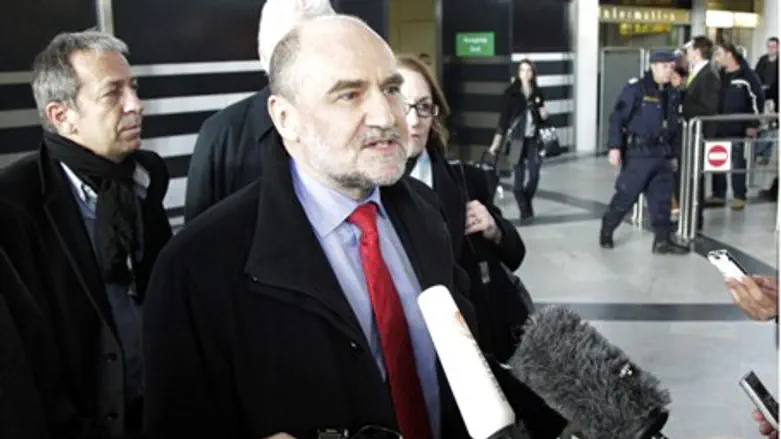 Herman Nackaerts
Reuters
Tehran denied on Wednesday reports that it is conducting nuclear weapons work at a military complex southwest of the capital.
The denial by Atomic Energy Organization of Iran (AEOI) chief Fereidoon Abbasi was delivered via the official IRNA news agency.
Asked about a request by the International Atomic Energy Agency (IAEA) to visit the Parchin site, Abbasi said "We will just show the locations that the AEOI has announced are under IAEA supervision, unless officials decide otherwise."
Abbasi's statement was widely received as a refusal by Iran to allow inspectors to visit the site.
The denial came moments after Western diplomats revealed the IAEA suspects "activities" that relate to Iran's nuclear program are underway at the Parchin site.
The IAEA wants to visit Parchin, saying an inspection is "urgent," as part of its probe into reports that Iran is using its civil nuclear program as a facade for nuclear weapons work.
However, two rounds of high-level talks in January and February failed to yield results and Iran continues to stonewall inspectors and refuses access to its nuclear facilities.
The IAEA asked to visit Parchin, a military complex southeast of Tehran, after issuing a report in November that suggested Iran was pursuing military nuclear technology.
The report helped trigger the latest round of US and EU sanctions on Iran.
According to the report, sources told the IAEA that Iran had built a large containment chamber at the Parchin complex to conduct high-explosives tests.
There were "strong indicators of possible weapon development," the agency said.
Specialized high-explosives are necessary to detonate the nuclear material used in atomic bombs.
Parchin has been under suspicion since 2004, when a prominent nuclear expert said satellite images showed it might be a site for research and testing relevant to nuclear weapons.
UN inspectors last visited Parchin in 2005, but did not see the site the IAEA suspects an explosives chamber has now been built.
Diplomats say IAEA chief inspector Herman Nackaerts cited new satellite images in a closed-door meeting as the basis of his suspicion nuclear-related work is underway at Parchin.