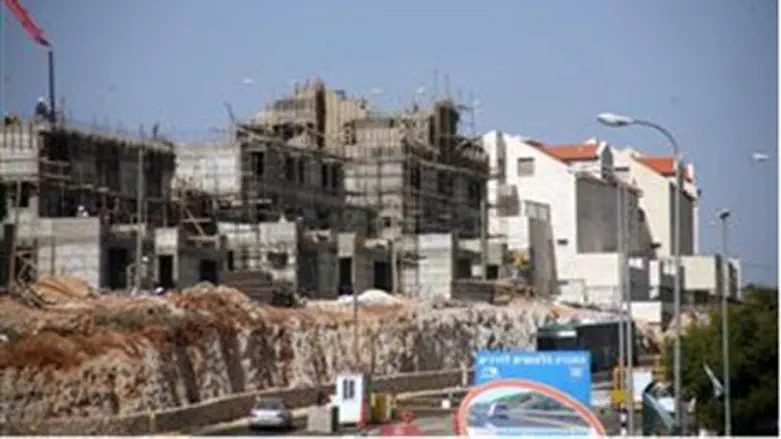 Construction in Kiryat Arba (illustrative)
Israel news photo: Flash 90
Just when it seemed the economy might be turning around, or at least holding steady, government figures in January showed a sharp drop in the demand for homes in Israel.
The Housing Ministry and Central Bureau of Statistics said Sunday that purchases of homes last month were down 19 percent compared to the same period a year ago.
The demand has dropped in all geographic areas in the Jewish State, with one exception – the Tel Aviv area, the center for numerous corporation headquarters.
In Tel Aviv, there was a 17 percent rise in those who sought to buy homes in January 2012, over the same period last year.
Nevertheless, it looks as though the economy is still going to challenge the "average Joe," for quite some time, if price hikes on basic commodities are any indication. Electricity prices have already risen this year, and so have gasoline prices, not for the first time this year and probably not for the last.
A liter of 95 octane will cost 30 agorot more as of midnight Wednesday, with price at NIS 7.97 per liter for full service, and NIS 7.76 for self service.
In U.S. terms, it means gasoline in Israel will cost $7.84 per gallon. Thus far in 2012, gasoline has risen 65 agorot per liter, or approximately 96 cents per gallon.
The spike in prices is corresponding with world oil prices, which recently have again begun to climb.