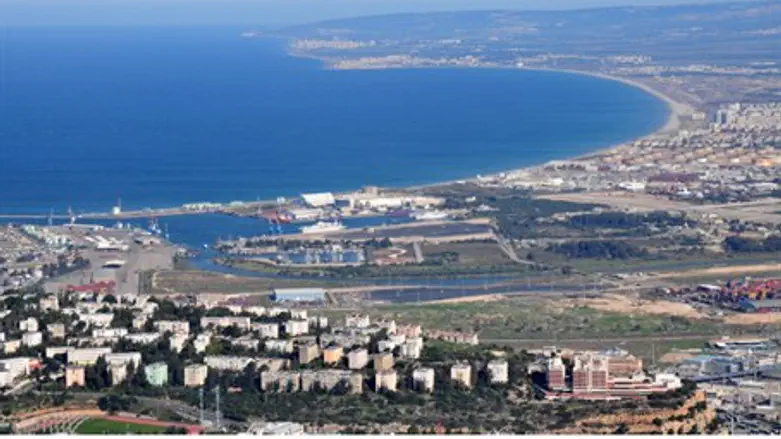 Haifa
Israel news photo: Flash 90
After a nine-year suspension period, California State University (CSU) has reinstated its study-abroad program at Haifa University. The program will be the university's only study-abroad opportunity in Israel.
In 2002, CSU decided to suspend its study-abroad programs in Israel, due to increasing security concerns. However, after representatives of the university visited the Haifa campus and met with university officials, including the head of campus security, they decided to reinstate the program.
The new opportunity is being opened to the entire student body of CSU, which comprises 23 campuses and over 400,000 enrolled students.
"We are honored and pleased that Cal State has chosen the University of Haifa as the location of choice for Study Abroad in Israel. This decision affirms the strength and attractiveness of University of Haifa Study Abroad Programs," stated Prof. David Faraggi, Rector of the University of Haifa.
"Today the International School hosts over 800 students each year from over 40 countries around the world in fall and spring semester programs, as well as summer and winter intensive language programs. During the coming five years, we are looking to double those numbers by increasing partnerships with universities abroad who are attracted to the unique combination of academic excellence and cultural immersion offered by the University of Haifa," added Prof. Hanan Alexander, Dean of Students and Head of the International School.
The University of Haifa, which is situated among the Carmel Mountains in Israel's northern port city, is the largest research university in northern Israel and prides itself on academic excellence and social responsibility.