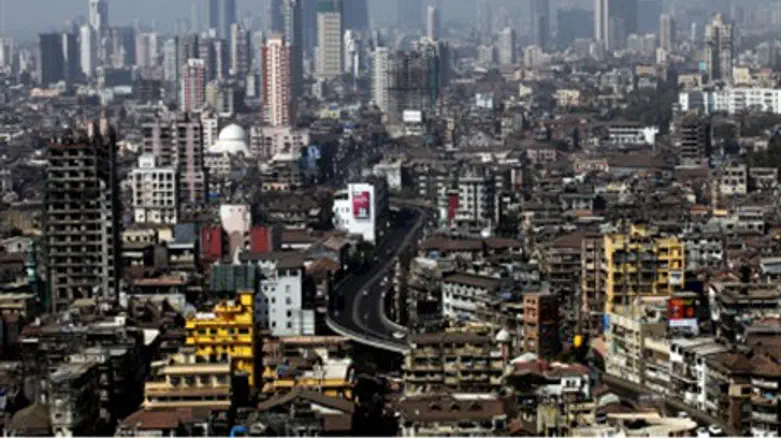 Mumbai, India
Flash 90
Indian investigators who are probing the attack on the Israeli Embassy in New Delhi have approached their counterparts in Georgia who are investigating the thwarted attack on an Israeli target in Tbilisi, The Times of India reported.
According to the report, by working with the Georgians, the investigators are hoping to determine whether the attacks flowed from a plan to retaliate against the recent assassinations of Iranian nuclear scientists.
The report said that Israel has been eager to help with the investigation as well, and that its offer to do so has already been accepted. Sources in the Indian home ministry confirmed to The Times of India that the two countries, whose security agencies have a good rapport, will share information as the investigation progresses.
Meanwhile, the report added, the attack in India marks a new challenge for the local security establishment, since it was the first instance in which a magnet bomb was used in the country.
The attack, in which Tal Yehoshua Koren was wounded, also marks a change from the pattern of terror India has suffered so far as it targeted an individual, The Times of India noted. In the past, terror groups have been focused on attacks aimed at maximizing casualties, with bombs set off in crowded places.
Meanwhile, Indian home minister P Chidambaram confirmed that Monday's strike was a terror attack, the report said, adding the attacker was well-trained yet refusing to point fingers at anyone.
Home secretary R K Singh also said, in response to a reporter's question on whether Iran was behind the blast, that it was too premature to name anyone.
The report noted, however, that sources in the home ministry said that although the bomber showed skill of a degree that is not associated with local modules, the attack could not have been executed without significant local support.
On Tuesday, Israel raised its state of alert following the attacks on Israeli diplomats in India and Georgia.
Yigal Palmor, Israel's Foreign Media spokesman, said that there were no immediate signs that the targets were Israeli or Jewish, "but we can't rule out that possibility."
Also on Tuesday, Thai police arrested an Iranian man suspected of involvement in a twin bombing in Bangkok at Suvarnabhumi airport.
The man, identified as Mohummad Hazaei, 42, holds an Iranian passport, Metropolitan Police chief Winai Thongsong said.