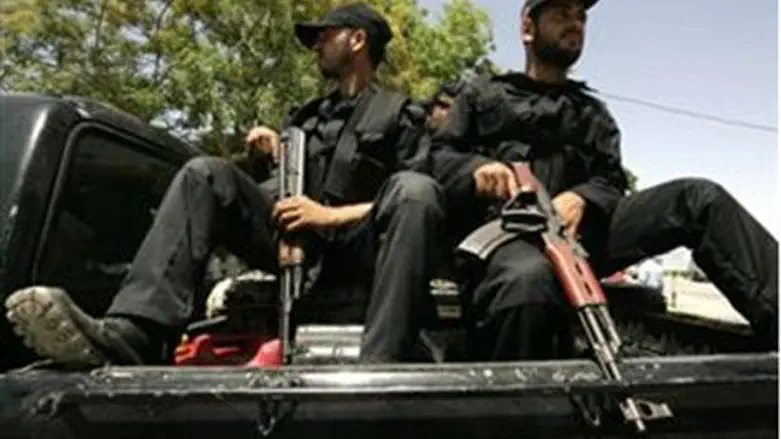 Hamas in Gaza
Arutz Sheva: Flash 90
Two Gaza terrorists have been indicted for plotting to kill IDF soldiers and then expecting to be jailed so they could "earn" PA salaries for terror.
The two men, Salam Alsufi and Ra'ami Tayima were charged in a Be'er Sheva court on several counts of terrorist activity, including manning a terrorist outpost in Gaza to maintain surveillance of movements of IDF soldiers and kill them if they entered Gaza.
They also were charged with weapons violations, plotting to murder, holding membership in illegal terrorist groups and maintaining contact with enemy agents.
The terrorists worked with Hamas and the Popular Front for the Liberation of Palestine (PFLP) and wanted to be arrested in Israeli after carrying out an attack so they could collect the monthly stipend provided by the Palestinian Authority for prisoners in Israeli jails. The PA maintains its budget with the help of funds from the United States and the European Union.
They were arrested after being caught when they cut through the Gaza security fence.
Alsufi had maintained surveillance of IDF troop movements at a terrorist outpost near a Gaza crossing.
Tayima was indicted for participating in terrorist training camps and digging tunnels in Rafiah, which straddles the border with Egypt, with the intention of smuggling weapons into Gaza.