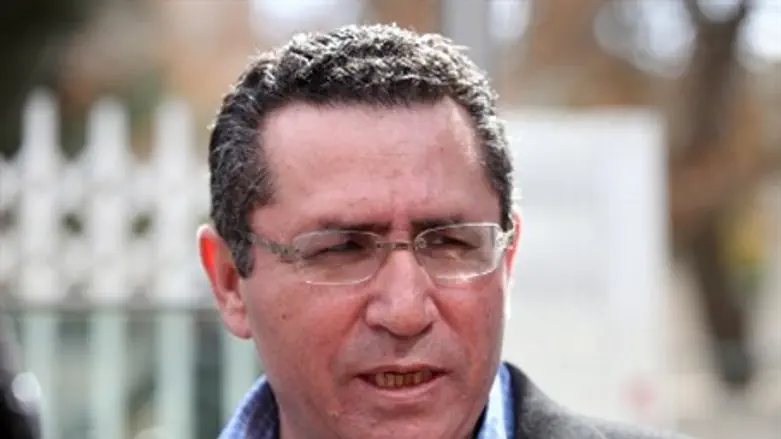 Ofer Eini
Israel news photo: Flash 90
The Histadrut Labor Federation has set a general strike for Wednesday after having received the go-ahead from the National Labor Court, which lifted an injunction it imposed last week.
The court agreed the government has been
dragging its feet on negotiations
to provide direct employment benefits for contract workers despite a promise from the Finance Ministry to do so. Talks between the two sides
broke down last week
.
Histadrut Labor Federation chairman Ofer Eini told Army Radio Sunday morning, "I have not heard a single sign of life from the Finance Ministry or the prime minister."  Eini called on the government to come to the negotiating table for "serious talks" on the issue.
If the issue is not resolved by 6 a.m. Wednesday morning, as it stands at present, workers across the country will walk off the job in all government offices. Services affected are likely to include trash removal, mail delivery, schools, banks, ports, local authorities, the airports and numerous unionized factories as well.
In the hopes of preventing a major "traffic jam" on the tarmac and in the baggage claims area, the Ben Gurion Airport Workers' Committee has asked the union to call the strike for 8 a.m. instead of 6 a.m.
Committee officials said they are hoping the two-hour change would help ensure that morning flights can depart on schedule, instead of being delayed until the end of the day – if the Histadrut agrees.