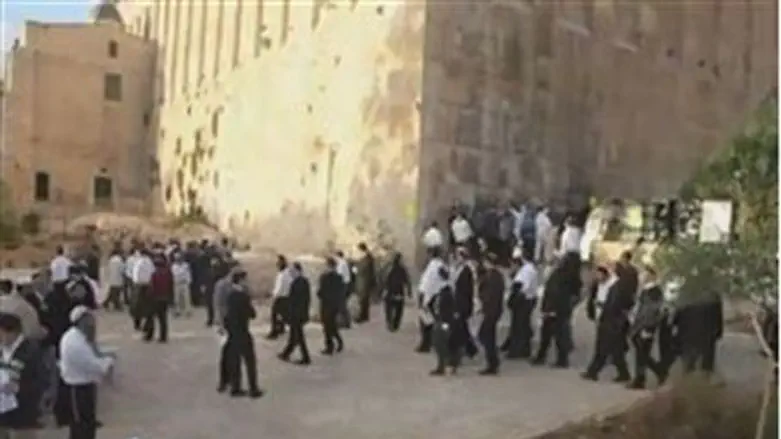 Cave of Patriarchs (file)
Israel news photo: David Wilder
Border Police at the entrance to the Patriarch's Cave Tuesday morning foiled a terrorist attack by an Arab who tried to stab them to death. No one was injured.
The terrorist, described as being in his 30s, aroused the suspicion of Border Police, who asked him to stop for a security check. He then pulled out his knife and tried to attack them before being overpowered.
Security officials are questioning the attacker.
Attempts to stab Jews at the Patriarchs' Cave have become more common recently, and terrorist activity is on the increase in all of Judea and Samaria.
Soldiers prevented a terrorist attack on Monday at the Kalandia checkpoint, south of Ramallah and north of Jerusalem on Monday when they spotted a Palestinian Authority Arab lunging at them with an axe.
In a separate incident, a guard at a security fence checkpoint shot a terrorist who was armed with a knife. He was wounded lightly and was treated at Hadassah Ein Kerem Hospital in Jerusalem.
The Palestinian Authority is committed to halt terrorism and destroy the terrorist infrastructure in Judea and Samaria, as well as halt incitement.