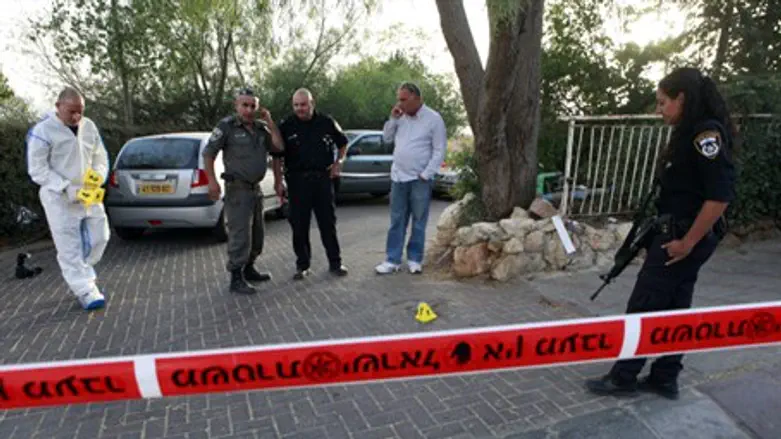 Scene of a stabbing (file)
Israel news photo: Flash 90
An Arab resident of Shuafat, in northern Jerusalem, stabbed a Border Policeman in the neck Saturday, in the course of a riot. The policeman was evacuated to Hadassah Har Hatzofim (Mount Scopus) hospital and his condition was defined as light.
An initial investigation found that the riot began when an Israeli team tried to evacuate two residents of the neighborhood who were electrocuted when they tried to fix an electrical short circuit. They were taken to a checkpoint in order to facilitate their evacuation to receive medical attention.
At a certain point a resident of Shuafat showed up with a screwdriver in his hand and stabbed the policeman with it.
Police and Border Police forces are combing the neighborhood in search of the attacker.
Some Arabs in Israel are known to react violently to any entry of police, firefighting or medical teams into their villages and neighborhoods, even when they have come to assist Arab residents.