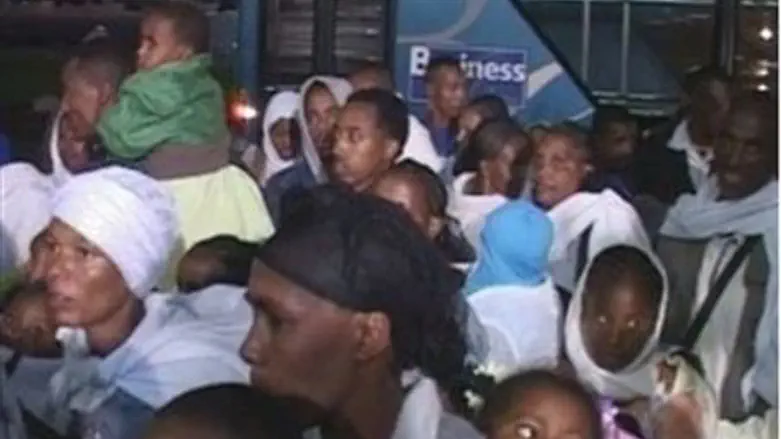 Falash Mura Aliyah
Israel news photo: Flash 90
Hundreds of Jewish immigrants from Ethiopia rallied against racism and discrimination in a protest Wednesday afternoon outside the Knesset in Jerusalem.
The protest, which was set to begin at 3:00 p.m., was publicized in a posting on a Facebook page that was signed with the slogan, "One People, One Heart."
Although more than 1,000 readers on the social networking site had said they would show up, by 4:00 p.m. only half that number were in place across from the Knesset.
The protesters were expected to march to Liberty Bell Park for a rally at around 6:00 p.m.
A similar demonstration took place more than a week ago in Kiryat Malachi, were hundreds of members of the Ethiopian community protested reports of racist behavior that were publicized on television news programs.
"This is a battle against social injustice, not just for the Ethiopian community," one of the protesters told reporters. "Today we're hoping the rest of Israeli society will take up the battle as well."
Video by Eli Mandelbaum: