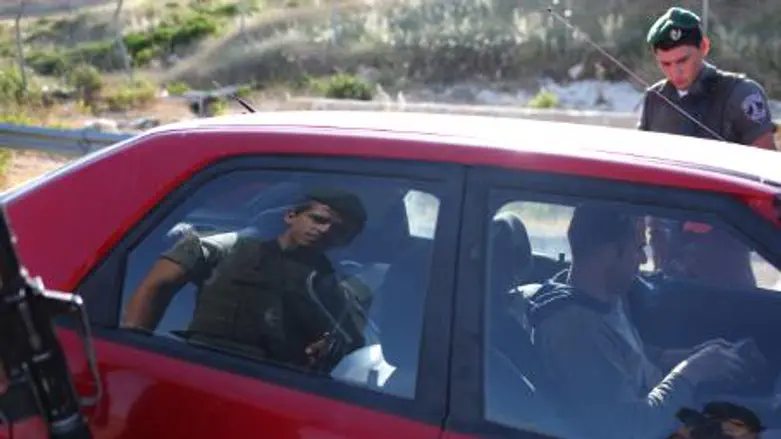 Car at checkpoint (illustrative)
Israel news photo: Flash 90
PA Arab terrorists attacked motorists on the roads of Samaria Monday night, hurling rocks and firebombs at drivers of vehicles with Israeli license plates.
A vehicle traveling on Highway 60 near Ofra was attacked by Arabs hurling firebombs (Molotov cocktails) at around 10:00 p.m. local time.
Although no one was physically injured, the experience was harrowing, and the vehicle was damaged.
IDF soldiers set out in search for the attackers.
An Egged bus traveling from Jerusalem through Samaria was also targeted by PA Arab attackers who hurled rocks at the vehicle as it passed the Hizme checkpoint Monday night. According to at least one report, the windshield of the bus was hit, and so was the side of the vehicle. 
A source reported to Arutz Sheva that passengers on the bus "yelled at the driver to turn off the lights" to reduce the visibility of the vehicle.
The IDF is investigating the incident.