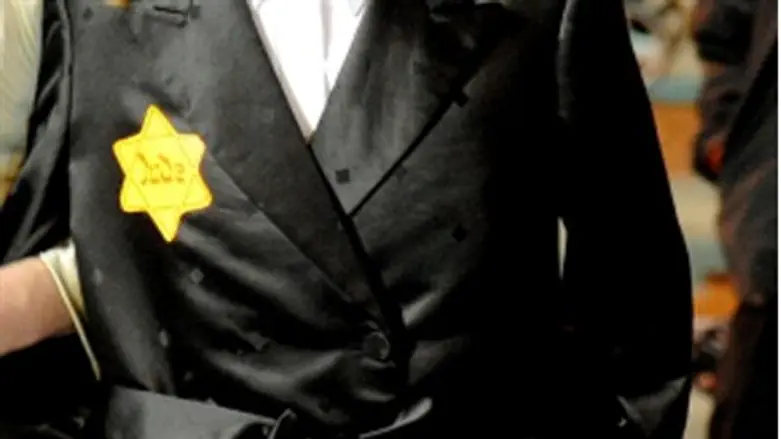 Yellow Star in Saturday night protests
Israel news photo: Flash 90
A new law prohibiting the "Nazi" curse and the cynical use the Nazi's yellow star for Jews will be introduced in the Knesset by Kadima Knesset Member Yoel Hasson, he said Sunday morning.
If the bill is passed into law, violators could be sentenced to six months in jail and/or fined NIS 100,000 ($26,000).
Saturday night's use of the yellow star by demonstrators in the hareidi religious neighborhood of Mea Shearim in Jerusalem prompted MK Hasson to prepare the new bill, he said.
"We were witness last night to a cynical act and disparagement from the same extremists that spit on children and curse soldiers simply because they are women," the Kadima legislator explained.
He said his bill also would also prohibit protesters from wearing clothes that depict Jewish prisoners in Nazi death camps in what he called "the darkest chapter in the history of the Jewish people."
MK Hasson pointed out that many European countries outlaw the use of Nazi symbols.