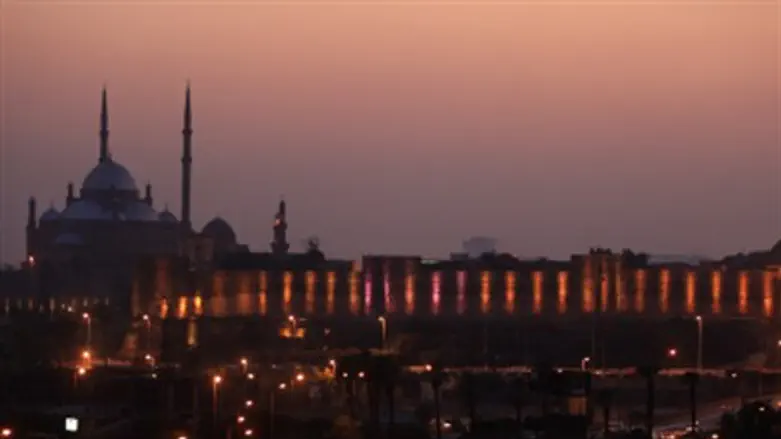 Muhammad Ali Mosque, Cairo
Israel news photo: Flash 90
Foreign holiday tourism is a no-go for Egypt this season, further exacerbating an already limping economy for Israel's southern neighbor.
A glut of tour operators cancelled plans due to the volatile security situation, according to Egyptian Tourism Federation chairman Elhamy al-Zayat.
However, there is still a chance things may pick up in a few months, Zayat said, as next year's bookings have not been touched.
"Although the success of the first phases of the parliamentary elections portends stability, the media gave a different impression to European tourists," he explained in an interview published in the Sunday edition of the daily Arabic language Al-Masry Al-Youm.
However, Tourism Ministry under-Secretary Osama al-Ashry added, "All we know is that they have been reduced, compared to before the revolution." The information was gleaned through a translation by the Independent Media Review and Analysis watchdog organization (IMRA).
Leaders of Salafi Islamist groups have expressed the desire to restrict tourist activities in any case, banning bikini bathing suits and the severely restricting the sale of alcohol, among other measures, in concert with Shari'a (Islamic) law.
Islamist groups have so far won approximately two-thirds of the vote in the past two phases of parliamentary elections, with only one more stage to go before the process is completed. Presidential elections are to be scheduled for sometime in June 2012.