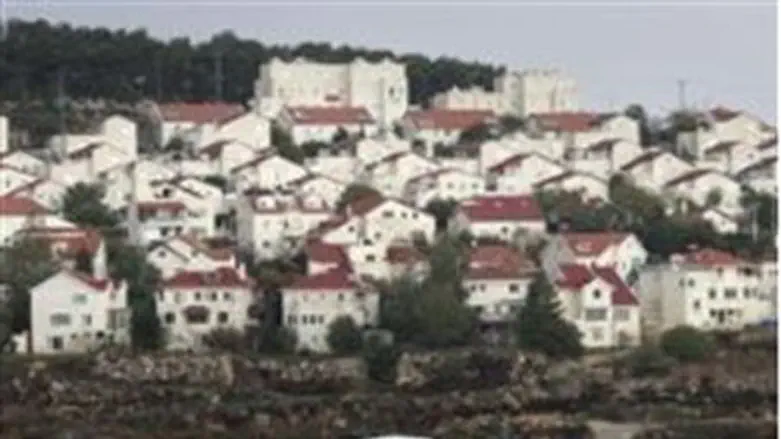 Efrat
Israel news photo: Flash 90
Publication of routine tenders for construction of 40 new homes approved last spring has been labeled a "provocative action" by UN Secretary-General Ban Ki-moon.
The minute expansion is seen as a drop in the bucket in the vibrant, popular city close to Jerusalem where numerous potential residents have been turned away, and even new immigrants have reconsidered their plans due to lack of housing.
Nevertheless, the publication of the tender for construction of the homes prompted Ban to issue a sharp statement to the media from his office on Monday.
"Such activity is contrary to international law and the Roadmap, and prejudices final status negotiations," the statement read.
"These actions by the Government of Israel come at a critical juncture when the Quartet continues efforts to facilitate the resumption of direct negotiations between the parties. For this to succeed, the parties must refrain from provocative actions and help create a positive environment for negotiations."
All 40 of the approved tenders are located within the city's municipal boundaries, and are part of the city's municipal plan. There are already 60 other families living in the neighborhood in which the homes are to be built, Givat HaDagan, an area which under the plan is permitted another 460 units.
Efrat, the largest community in Gush Etzion, is barely 10 minutes away from Jerusalem -- and its proximity to the capital has increasingly become reflected in the priciness and demand in its housing in recent years. It has a large Anglo-Saxon immigrant population.
Palestinian Authority and PLO Chairman Mahmoud Abbas has eschewed precisely those negotiations for three years -- since Prime Minister Binyamin Netanyahu took office -- and repeatedly announced he has no intention of resuming talks as long as Israel continues to allow Jews to build in any area claimed by the PA for its hoped-for future country.
Such construction includes projects as trivial as the addition of a balcony or a pergula over a set of stairs to an existing home -- as long as it is located in Judea, Samaria or parts of Jerusalem restored to the capital in the 1967 Six Day War.