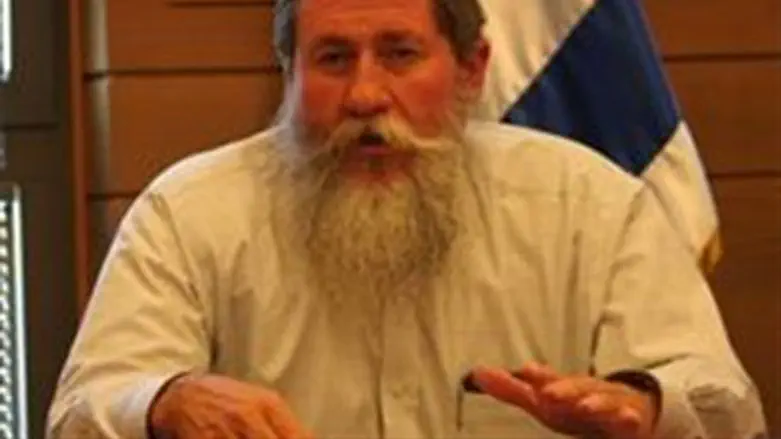 Ketzaleh
Israel news photo: Arutz Sheva
MK Yaakov Katz (Ketzaleh) was unfazed Monday by the Coalition's decision not to bring the so-called "Grunis Bill" that he initiated to a final vote in the plenum. The vote was scheduled for Monday but postponed because the Coalition was concerned that the bill may not have enough support to pass.
Unspecified disagreements between Coalition member factions were cited.
The bill is informally named after Supreme Court Judge Asher Grunis, left-leaning but not a believer in Aharon Barak's "everything is judiciable" policy, because it will make it possible for him to replace outgoing Supreme Court President Dorit Beinisch, by changing the requirements regarding the time a newly appointed president has left until he reaches retirement age.
The eternally upbeat Katz said that "after all of the state bodies, from President Dorit Beinisch to the entire Israeli government, adopted our bill, a delay of one week in the vote does not make any real difference."
"At this time," he said, "everyone understands that a new wind is beginning to blow through the halls of the Supreme Court, which will gradually bring it back to being more connected to the people and acceptable to the entire nation; and slowly – it will also regain the public's trust."
Recent polls have shown the public confidence in the Supreme Court - and the media - are at an alltime low.