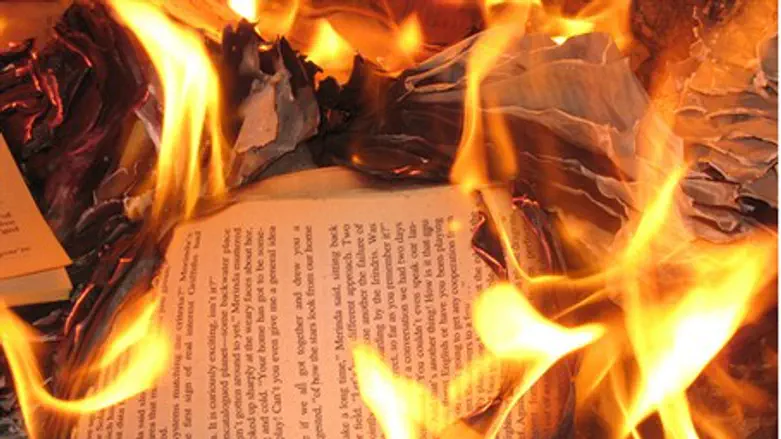 Arsonists destroy Jewish books
Israel news photo: conservativetalk.org
A raging fire set by anti-Semitic arsonists destroyed $100,000 worth of holy objects in a Florida Jewish bookstore.
A surveillance camera disclosed that just before the fire broke out, several people were seen running away from the South Florida Judaica store, which was stocked with items for sale for Hanukkah. Firefighting officials said they are sure the blaze was the result of arson, and added that the back door of the store apparently had been kicked in,
"It's really a disaster here," a friend of store owner Michael Katz told WSVN television.
Katz himself noted, "There was nothing taken. So you have to ask, 'Why focus on a place like this?'" The fire destroyed tefillin (phylacteries), which contained texts from the Torah, menorahs for Hanukkah and hundreds of holy books.
"It saddens us that at this time of the year something like this is happening," said deputy fire chief Mark Steele.
Anti-Semitism and hate crimes in the United States occur almost daily. Brooklyn was the scene of several swastika vandalism incidents last month, and the same Nazi symbol is often found in other locations, particularly on university campuses.
In the New York City area, three high school students were suspended for scrawling swastikas and sexual drawings on a photograph of the boys' soccer team.