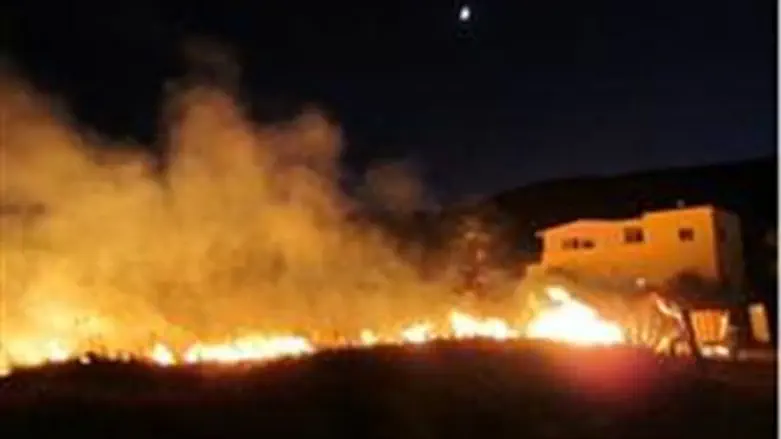 Mitzpe Jericho Fire
Flash 90
Oded Hamdi, a 19-year old yeshiva student, was killed in a trailer fire shortly after midnight on Friday in Mitzpe Jericho, near Jerusalem.
His funeral will be held at 1PM in Netanya today (Friday).
Arutz Sheva initially reported Hamdi, who suffered burns all over his body, was anesthetized, put on a ventilator and evacuated to Hadassah Hospital in Ein Kerem where he later succumbed to his burns.
Two other young men who were in the trailer were treated for light burns and smoke inhalation. Neither of their names have been released to the media.
Police are investigating the circumstances of the fire, noting they are examining the possibility the fire was started by heater than may have tipped over in the trailer. A Magen David Adom paramedic said an electric heater apparently fell on a sofa, igniting it.
Moshe Eyal, a spokesman for Mitzpe Jericho, told Arutz Sheva that Hamdi saw the fire and alerted his friends who escaped from the windows, "Once they realized he did not get out with them, they called friends and entered the burning caravan and brought him out, but he was already unconscious and was taken to the hospital, where he died."
Yeshiva and community leaders are currently seeking to assist the families of the students at Hadassah Hospital.
Before addressing students at the yeshiva, the Rosh Yeshivah [Dean] of Mitzpe Jericho, Rabbi Shabtai Sabato, told Arutz Sheva "Its hard to speak about it during these hours. We have encountered tragedy."