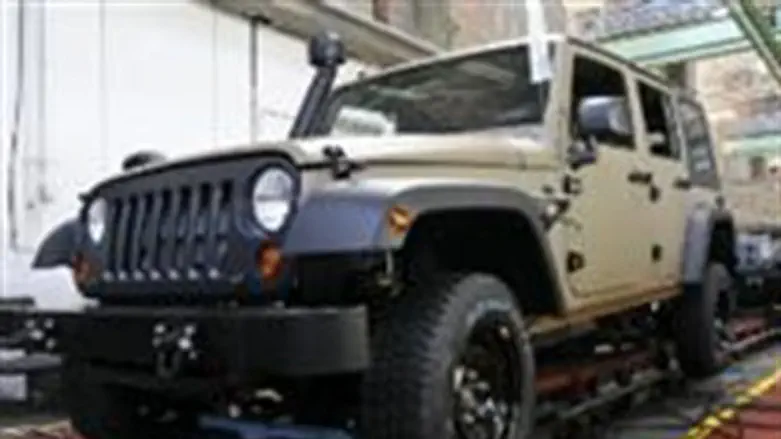 Sufa (Storm) 3
Israel news photo: IDF
High-tech vehicles with heavy armor, radar and information gathering tools are helping IDF combat soldiers to gather intelligence.
The Field Intelligence Corps recently put into operation the upgraded Storm Mark III jeep vehicle, described as being able to "eat up everything in the field."
The Granite, another advanced field intelligence vehicle based on a Ford model, will soon be purchased as well. It combines synchronized radars and observation tools that can see the entire area and every target.
Field Intelligence Corps officials are currently searching for mobile radars to use in the field and for screens with recording devices to be used as observation tools. These screens are similar to modern-day tablet devices. Once purchased, dozens of these devices will be given to infantry units.
Granite crew members can prepare the vehicle for observation without leaving the car; simply by pressing a button.  A camera installed in the vehicle sends live data to Zeppelins and other unmanned aerial vehicles (UAVs).
Other improvements in the Field Intelligence Corps will allow for the training of more female combat soldiers and field intelligence observers. The girls will train in reconnaissance along the borders and during other suspicious incidents.
The five-door Storm Jeep was designed to operate in the toughest of conditions and includes advanced safety measures that protect passengers in case of a rollover.
The armored version of the Storm III reconnaissance vehicle protects soldiers against light weapon threats.