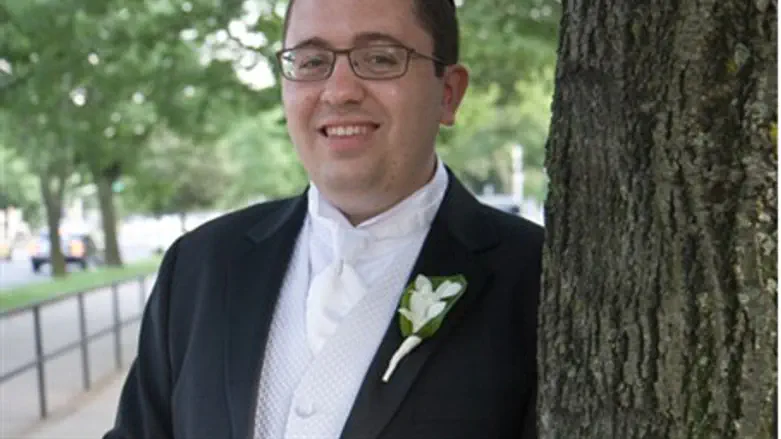 Faraj Samra
Sephardic Hazzanut Project
You don't have to be Sephardic to love the Sephardic Hazzanut Project. And Faraj Samra wants to make sure you also understand the nuances. That's why he's uploaded over 800 mp3s to the Sephardic Hazzanut Project website.
There are no rock guitars or hip-hop beats, just simple acapella songs performed with traditional pronunciation by Faraj Samra. A hazzan and baal koreh [Torah reader] by profession, Samra was born in the Jewish community of Syria. His parents left Damascus and came to New York when he was a boy. Now Samra is preserving the melodies of his family and that of other Sephardic communities. 
He recently redesigned and updated the website. The over 800 free mp3s range from high holiday services to Shabbat prayers and other selections from Jewish liturgy.
Samra was interviewed on Israel National Radio's Israel Beat Jewish Music Podcast.
Click here for mp3 download
"I realized that there is a lot of demand from around the world," Samra states."I started recording all the parshiot of the Torah. People contacted me to teach their kids how to learn it for their bar mitzvah using the website." From humble beginnings in 2009, the website blossomed. "I've been learning chazzanut for many years and thought it would be important for people to learn it. There's not too many tapes or CDs out there," Samra says. 
So what exactly does the word Sephardic mean? The word means Spanish, says Samra, but now has come to refer to the Jewish community of the Middle East, most of whom were exiled during the Spanish Inquisition.
"In Brooklyn we have a big Sephardic community. I get to interact with them," says Samra. He enjoys visiting different synagogues catering to Jewish worshipers with origins from Iran, Moroco, Iraq, Lebanon, Egypt, Turkey, and other Sephardic countries. Although Samra is of the Syrian-Jewish tradition, the music of different countries has mixed. "Whenever I am in different cities, I like to reach out and learn."
The website has resulted in some interesting emails from around the world. "I got an email from a lady who said her father is very old and very sick," Samra comments. "She plays the mp3s from the website and it helps him feel better."
Another email came from a possible descendent of Spanish Cypto-Jews  "A guy emailed me from Puerto Rico and said his family practices certain customs and he said he realized that these customs are actually Jewish. He's been learning about hazzanut and says he's been very inspired." 
In addition to music used in standard synagogue services are Bakashot. "A bakasha is a request," says Samra. "These songs are very old, dating to the 1500s. They used to wake up early on Shabbat morning before Shacharit prayers." Samra says most synagogues today recite bakashot on Shabbat afternoon but back in Syria, they were recited as early at 3am. They are still recited at that time of day at the historic Ades Synagogue in the Nachlaot neighborhood of Jerusalem. "It was a beautiful experience," says Samra of his visit there. "Everybody there is a hazzan."
Samra says the melodies may sound strange to Western trained ears because of the use of quarter tones. "Whether you're Sephardic or not," says Samra, "learn about the music and the next time you're in synagogue, you can listen and appreciate."
For more information visit www.SephardicHazzanut.com
Ben Bresky is a music journalist and host of the Israel Beat Jewish Music Podcast on Arutz Sheva - Israel National Radio. For show archives click here.