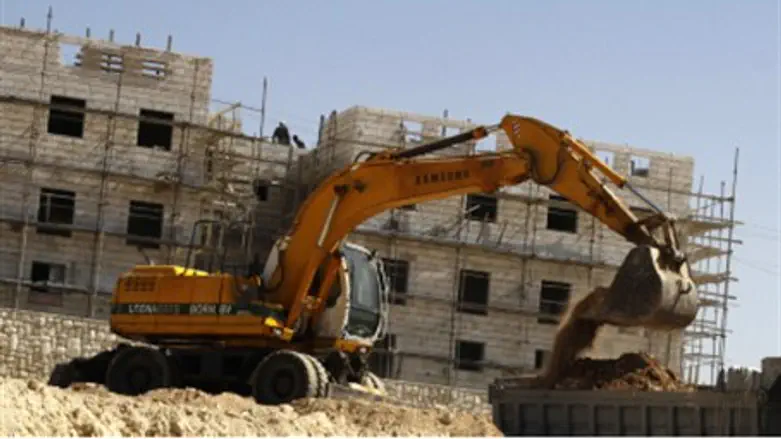 Building Efrat
Israel news photo: Flash 90
Details are emerging of the plans approved by the government Tuesday for new construction in Judea and Samaria, as punishment to the Palestinian Authority (PA) for its unilateral moves to gain UN recognition as a state. The plan was approved by an eight member inner cabinet and is said to be the first installment in a larger plan to be decided upon in the near future. It also includes a freezing of the transfer of funds to the PA under extant agreements.
Makor Rishon newspaper wrote Wednesday that the construction approved includes 277 new housing units in Efrat, about 2,000 units at Har Homa and Ramot, and another 40 units in Maaleh Adumim.
Sources close to the Prime Minister told the paper that these are final approval for construction and not just a bureaucratic step toward that aim, and that the projects are new ones, not "recycled" projects – i.e., ones approved in the past and made to seem as if they were newly approved.
Sources in Netanyahu's bureau were quoted as saying he was aware of the international implications of the decision, but "chose to go down the difficult path."
All the construction approved is located within the so-called "settlement blocs" that are to remain in Israeli sovereignty in any future deal with the PA. Israel continues, meanwhile, to tear down communities built in areas it believes may be handed over to Arab hands in a peace deal.