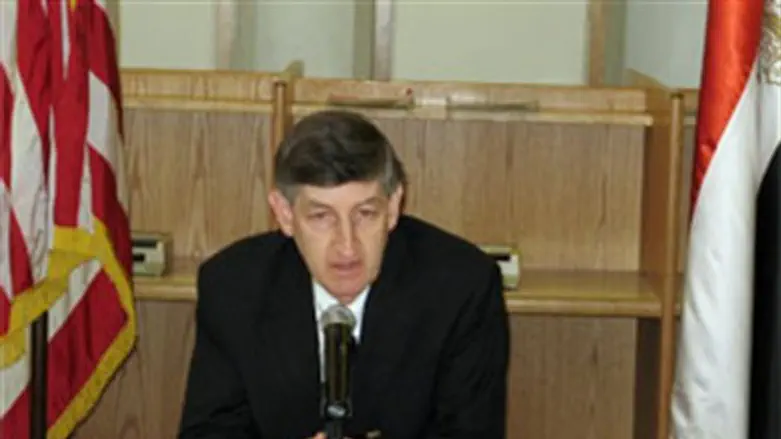 Jacob Walles
US State Department
The US State Department paid Lebanese Prime Minister Najib Mikati a unannounced late-night visit after Hizbullah arch-terrorist Hassan Nasrallah on Monday publicly declared his March 8 coalition allies would ensure Beirut did not meet its obligations to the Special Tribunal for Lebanon.
Deputy Assistant Secretary of State for Near Eastern Affairs Jacob Walles, accompanied by US Ambassador to Lebanon Maura Connelly, met with Prime Minister Najib Mikati in the early hours of Tuesday morning.
Talks focused on the current situation in Lebanon and the region, as well as bilateral relations between the two countries. Of particular discussion was Mikati's promise of funding for the STL, which his Hizbullah-dominated cabinet has vowed to obstruct at all costs.
Lebanon has come under intense pressure from the US and its western allies, who have threatened "serious consequences" should Beirut fail to pay its part of the Hague-backed STL's costs. The STL is tasked with investigating the 2005 assassination of Prime Minister Rafiq Hariri.
Earlier this year, the STL indicted four known Hizbullah terrorists for the Hariri assassination, which Nasrallah responded to by vowing never to hand his men over for trial and insinuating the Hague-backed court is a "zionist plot."
The STL has since launched a new series of inquiries into several political assassinations in which Hizbullah is the prime suspect.
Nasrallah has called for a Cabinet vote on the divisive issue of STL votes knowing he commands a majority of the votes, saying if the matter persists it will destabilize the government. Mikati's five month old government has already faced a series of monthly cabinet crises, most of them related to the STL.
During his Walles is expected to meet with Mikati ally President Michel Sleiman, and other Lebanese officials.