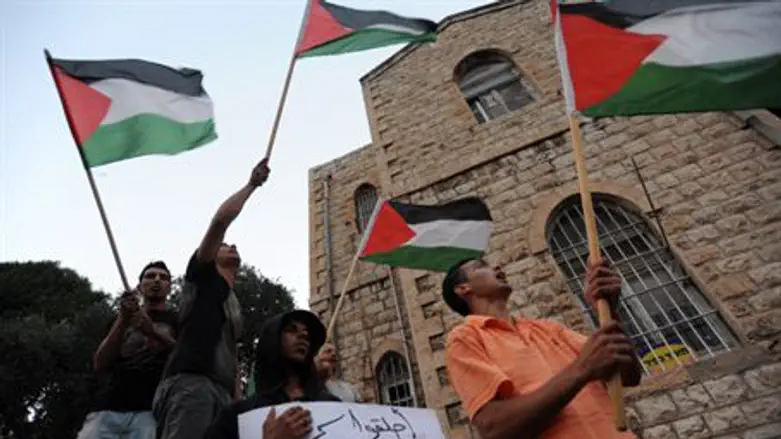 Israeli Arabs protest (archive)
Israel news photo: Flash 90
Dozens of Arab citizens of Israel held a demonstration Thursday in which they called to kidnap IDF soldiers in order to free more of the terrorists in Israel's prisons. The protest took place outside Sharon prison.

The protesters waved PLO flags. Twelve were arrested after refusing to clear the area.
Israeli Arab terrorists were released this week in exchange for kidnapped IDF soldier Gilad Shalit. Their release was controversial due in part to fears that releasing Israeli Arabs in a deal with Hamas would lead more of Israel's Arab citizens to see Hamas as representing their interests, not only because of their proximity to Israeli civilians.

At least one of the freed Israeli Arab terrorists was convicted in previous kidnappings of IDF soldiers.

MK David Rotem (Yisrael Beiteinu) slammed the Thursday protest and said those who had called to kidnap soldiers should have their citizenship revoked and should be deported.

"The calls to kidnap soldiers emphasize yet again that we need to link citizenship to loyalty. These inciters are not worthy to be part of Israeli society," he proclaimed.