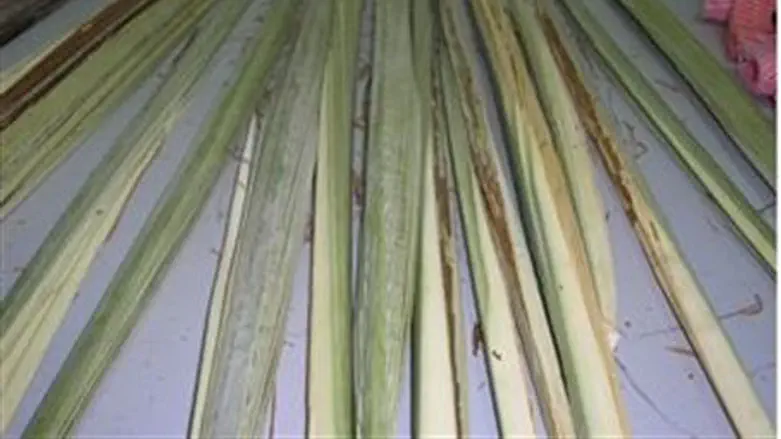 Lulavim
Shimon Cohen
Will the last-minute Egyptian ban on lulav exports to Israel cause their prices to be as high as a palm tree's top? Many Israeli consumers are concerned it will – but the biggest Four Species retailer/wholesaler in Israel says its prices will remain the same as they were last year.
The Lulavi chain, which specializes in selling Arbaat HaMinim, the Four Species used in Sukkot, announced that it does not import its lulavs and relies on products that are produced in Israel, by Jewish labor –from picking, through packing to distribution.
The company provides products with kashrut stamps of approval accepted by all major groups, including national religious, Sephardic and Ashkenazi-haredi.
The ideal of relying on Israeli / Jewish labor – "buying Blue and White" – is a part of the Zionist ethos and has become an increasingly central one in religious Zionist circles as well, in recent years. The trend has been advanced by Arab boycott campaigns against Israeli products. 
An initiative to buy lulavs from Gaza merchants who smuggled them in from Sinai was vetoed by the Hamas terror group.