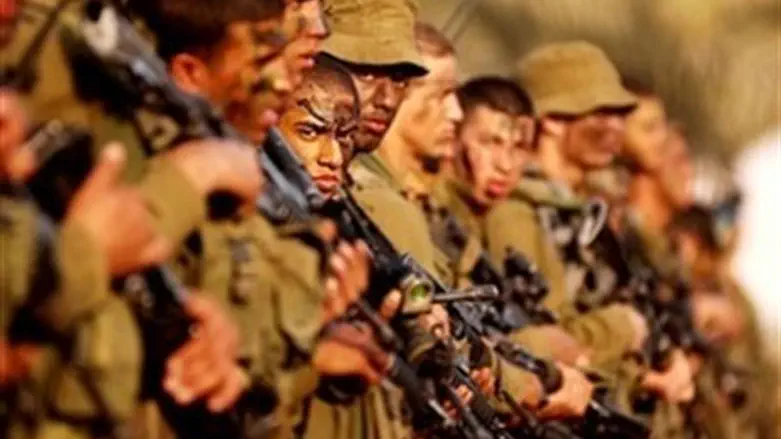 IDF soldiers
Flash 90
Former IDF soldiers may find themselves called back to duty more frequently this year as the IDF responds to growing terrorist threats from Sinai.

Following the deadly attacks near Eilat several weeks ago, in which Gaza terrorists infiltrated Israel through Sinai, the IDF has decided to station many more soldiers along the 230-kilometer/150-mile Egyptian border. The soldiers have been pulled from positions elsewhere – positions that, for the time being, will be filled by reservists.

By law, reservists are to be called to active duty just once every three years, although they may be called up more frequently for training. However, the law is easily overridden with approval from the Defense Minister, who may decide to call up reservists more frequently if there is a special need.

The Hebrew-language daily Maariv reported this week that senior IDF officials hope to change the Reserves Law permanently, in order to allow for more frequent call-ups with no need for special authorization.

The IDF called up a relatively large number of reservists in September due to fears that Palestinian Authority Chairman Mahmoud Abbas' appeal to the UN to recognize the PA as a state would be accompanied by widespread rioting and violence. However, riots remained small in scale, and most reservists were released after two or three weeks.