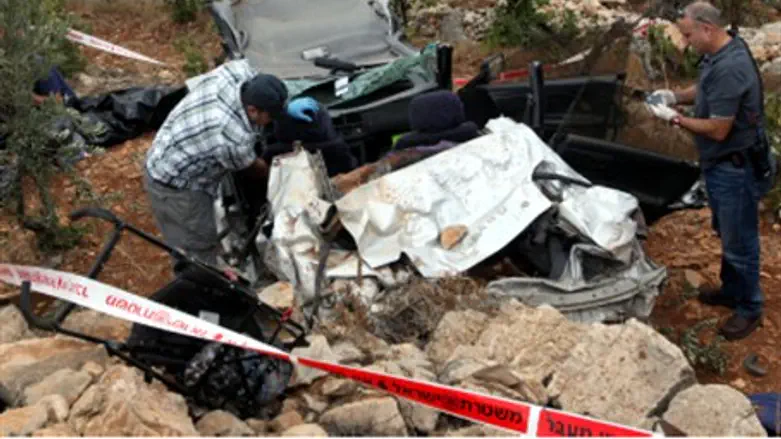 Scene of double murder
Israel news photo: Flash 90
Asher Palmer, who was killed Friday near Hevron, carried a gun on him when he died and the gun was stolen from its holster, according to evidence now being published. 
The police were apparently well aware of this fact from the moment Palmer and his baby Yonatan were found dead, yet they chose to say that there was no evidence of foul play.
Nationalists believe the cover-up was intended to prevent a harsh reaction by Jews that would have embarrassed Prime Minister Binyamin Netanyahu, who was at the U.N. speaking about his will to make peace with the Palestinian Authority.
Aharon Peretz, brother-in-law of Asher, told Channel 2 Sunday: "The gun was stolen from the vehicle and the police confirmed it, but they did not make it public." 
"In addition to all of the sorrow and pain we are feeling every single moment now," he added, the police's behavior in the attempt to whitewash the facts makes the pain even worse."