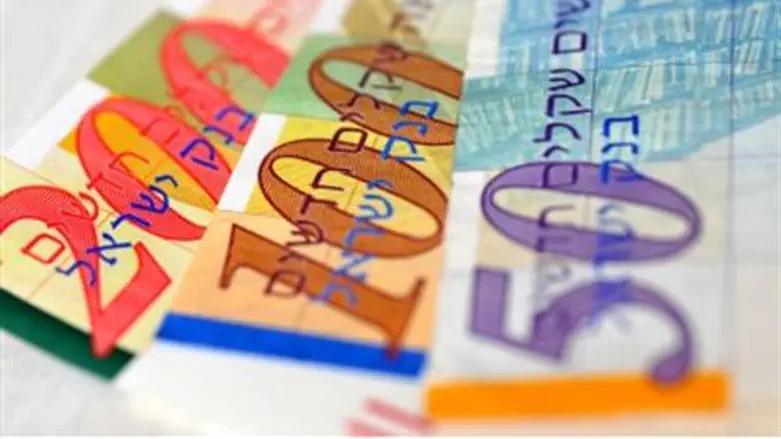 Money.
Israel news photo: Flash 90
Amid global economic turbulence, Standard & Poor's raised this week Israel's long-term foreign currency credit rating from A to A+.
The ratings agency cited Israel's "prosperous and resilient economy, strong institutions, ongoing fiscal consolidation, and robust external performance."
S&P also praised the country's fiscal leadership for "careful macroeconomic management" and noted anticipated revenues from recently discovered natural gas deposits offshore.
However, S&P also noted the "significant geopolitical risks" faced by Israel and the country's substantial public-sector debt.
Finance Minister Yuval Steinitz said "this is an honorable accomplishment for the Israeli economy and its successful handling of the global crisis, which has been threatening Western economies for about three years."
According to Steinitz, the accomplishment is particularly impressive in light of the debt crisis and high unemployment rate which have affected the credit rating of countries around the worldwide.
Bank of Israel Governor Stanley Fischer welcomed the decision as well, saying that he "praised the government and Treasury for their intention to pursue a responsible budgetary policy."
Israel's economy has weathered the global economic downturn with relative success.
The agency left local currency ratings unchanged at AA-/A-1+.
On August 5, S&P made international waves by stripping the US of its AAA credit rating