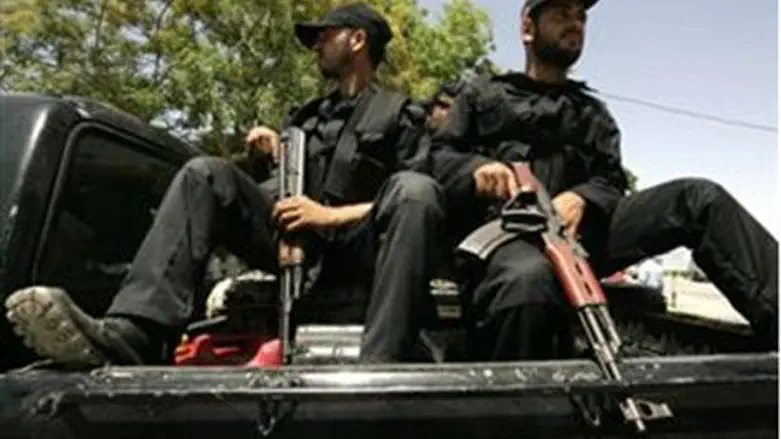 Hamas in Gaza
Arutz Sheva: Flash 90
Gaza terrorists opened fire on homes in a community just north of Gaza on Friday morning. One home was hit, as was a local market.

No physical injuries were reported in the attack.

Terrorists apparently fired from just beyond the Gaza security barrier. IDF soldiers returned fire, while civilians in the area were asked to enter shelters.

Terrorists in Gaza have carried out several similar attacks in recent weeks. Terrorists in the region stepped up their activity recently, beginning with a major assault near Eilat taht resulted in eight Israelis killed.
The attacks near Eilat were followed by several days of intense rocket fire on the south which left three people dead and others badly wounded.