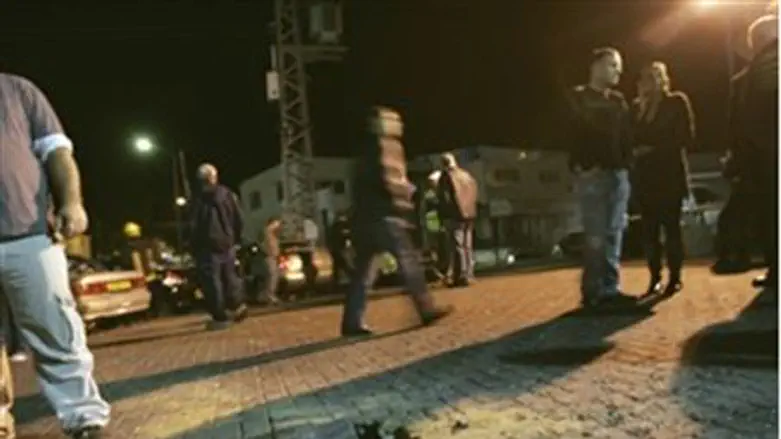 Rocket attack
Archive
The death toll for Gaza terrorists' massive rocket barrage on southern Israel two weeks ago has risen to three. Eliyahu Naim, 79, died Sunday in a Jerusalem hospital, two weeks after hitting his head while running for shelter in Ashkelon.

Naim lost consciousness immediately after the accident, and did not wake up.

A second victim of the attacks, 62-year-old Varda Nachmias, suffered a similar fate. Nachmias fell while running for shelter during a rocket attack and injured her neck. She passed away two days later.

The first victim of the attacks was 38-year-old Yossi Shushan, who was killed by a missile strike in Be'er Sheva as he ran from his car to shelter. Shushan was survived by two young daughters and by his wife Lilach, who is in her ninth month of pregnancy.