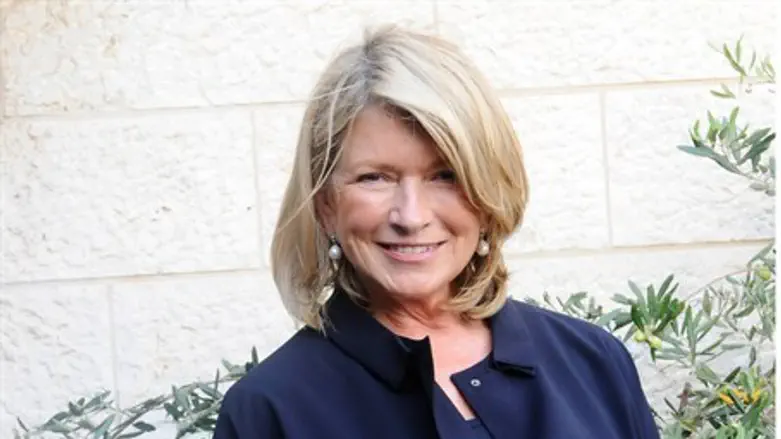 Martha Stewart upon her arrival in Israel
Israel news photo: Flash 90 / Yossi Zeliger
Heads up, Martha Stewart fans: The First Lady of Fine Living is touring the Holy Land, examining the sacred sites and sampling all of the best that Israel has to offer.
The American lifestyle guru, magazine publisher and TV show host arrived last Thursday for her first visit to Israel at the invitation of the Ministry of Tourism. Her plans, according to a ministry statement, include scouting for a possible episode of her show here in the country.
Stewart plans to visit Jerusalem, Tel Aviv, the Galilee, Masada, and the Dead Sea, whose candidacy she is expected to support in the international New7Wonders of Nature competition.
"I have always wanted to come here," she said as she disembarked after her flight from New York aboard Israel's national airline, El Al. "I am so eager to see not only the holy sites and historic monuments, but also to tour markets, visit wineries and sample Israel's cuisine."
Stewart has been tweeting her away around the country since her arrival, as have her local fans. On Sunday morning, she visited Lake Kinneret, known abroad as the Sea of Galilee.