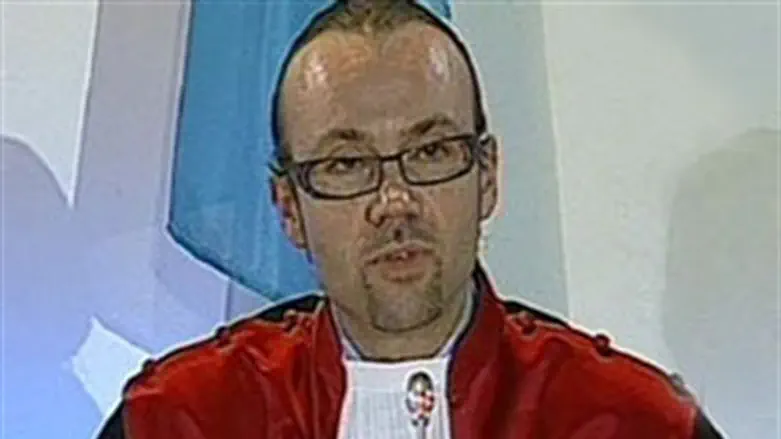 Daniel Fransen
Screen Capture
The UN-backed Special Tribunal for Lebanon announced Friday it will pursue investigations into three bombings it believes is linked to the assassination of Lebanese Prime Minister Rafiq Hariri in March 2005.
Daniel Fransen, the pre-trial judge for the STL, ordered the Lebanese authorities to hand over information about the attacks and assassination attempts on three other politicians — Marwan Hamadeh, George Hawi, and Elias Al Murr.
Hamadeh is a former telecoms minister who survived an assassination attempt in 2004 while Al Murr, a former deputy prime minister and former defence minister, was wounded in a bombing in 2005.
Hawi, a former Communist Party chief and critic of Syria, was killed by a bomb in his car in Beirut in 2005.
"The (STL) prosecutor had presented prima facie evidence that each of the three cases are connected [to the Hariri killing], and are thus within the tribunal's jurisdiction," the court said in a statement.
The STL issued sealed arrest warrants for four members of Hizbullah in June over the assassination of Hariri, a billionaire Sunni politician and one-time prime minister.
The role of the tribunal in Lebanese politics, now dominated by the Hizbullah terror organization, has become a point of contention between the Mitaki government and opposition factions led by former Prime Minister Saad Hariri, son of the assassinated leader.
Hizbullah has characterized the STL as being a US-backed 'Zionist plot' and declared it will never hand over its indicted members for trial.
In response the STL said it would consider trying the men in abestentia and expand its probe, as it has now done.