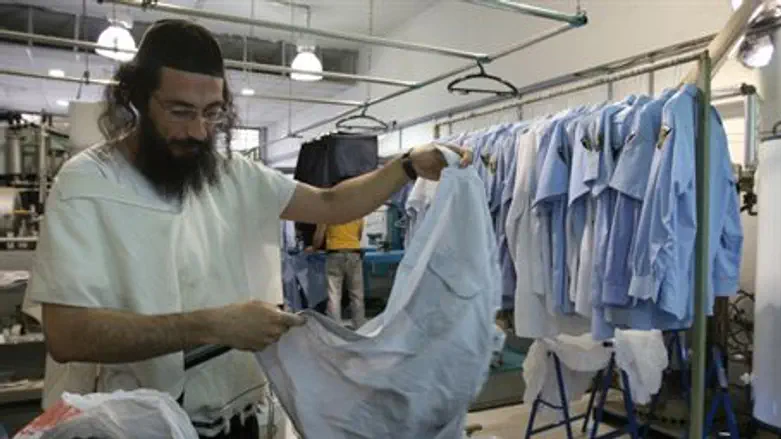 Hareidi religious man at work
Israel news photo: Flash 90
Israeli's hareidi religious community has shattered the myth they don't want to work. Hareidi attendees overwhelmed a government job fair in Jerusalem, where approximately 4,000 men and women searched for new employment opportunities.The job conference at the Jerusalem Convention Center (Binyanei HaUma) was sponsored by the Industry, Trade and Labor Ministry in coordination with the city of Jerusalem and employers.
Teva Pharmaceuticals, which has a large facility in the capital, Bank HaPoalim and the country's largest mobile phone companies were among those who manned booths and offered hundreds of jobs.
Indicative of the trend towards integrating the hareidi religious community in all parts of Israeli society, the Air Force, once a secular bastion, and Jerusalem colleges also were represented at the conference and fair.
New entries into the labor market learned how to write resumes as they began what for many is the first experience in the labor market as women shun the traditional position of fulltime housewife and mother and men begin to divide their day between learning Torah and working.  
The government and private industry in recent years have set up training programs for hareidi religious women in the computer and graphic design industries.
?