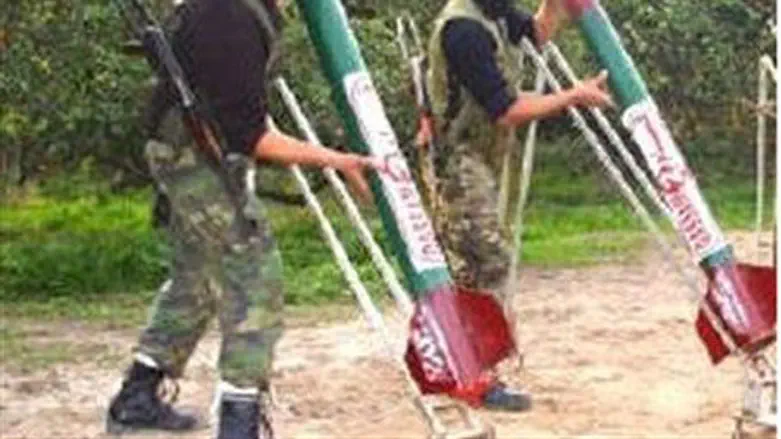 Kassam rockets
Israel news photo: Flash 90
Terrorists fired a Kassam rocket from the Gaza region at southern Israel early Thursday morning.
The rocket landed in an open area south of the city of Ashkelon. There were no physical injuries or damage. The "red alert" siren was heard in the area just before the rocket fell.
This is the first rocket that has been launched at Israel since last week. Last Tuesday evening, a Kassam rocket fired from the Gaza region landed in an open area in the Sdot Negev Regional Council. There were no injuries or damage.
In response, an IAF aircraft targeted a terror activity site in the northern Gaza Strip and scored a direct hit against it, the IDF Spokesperson said in a statement.
"The IDF will not tolerate any attempt to harm Israeli civilians and IDF soldiers, and will respond with determination to any attempt to use terror against the State of Israel," said the IDF Spokesperson's statement. "The IDF holds the Hamas terrorist organization solely responsible for any terrorist activity emanating from the Gaza Strip."
In the past few weeks, there has been a 'quiet war' in Gaza, with terrorists firing rockets at southern Israel nearly every day and the IDF responding by attacking terror targets in the Strip.