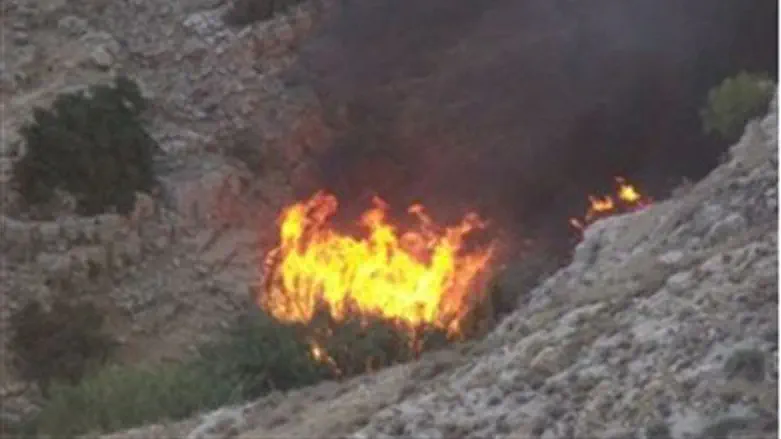 Fire at Mitzpe Danny
Arutz Sheva photo: Binyamin Council
Residents of Mitzpe Danny in Samaria are fighting the fourth fire in three weeks on Tuesday. Footprints from a previous blaze led to nearby Bedouins.
The latest blaze comes several days after residents told the IDF commander in the Binyamin region in Samaria that fires, thefts and reckless driving by Arabs and Bedouin plague the community.
Mitzpe Danny residents and children were temporarily evacuated two weeks ago after a fire threatened their homes and a pre-school nursery facility.
Three weeks ago, a fire raged at the nearby Kochav Yaakov community, where security officials later discovered firebombs that ignited the fire at the security fence.
Residents of Mitzpe Danny, like others throughout Judea and Samaria, have asked the IDF to step up efforts to prevent a rash of thefts and to deter reckless Arab and Bedouin drivers, many of whom have no licenses or who drive cars without permits.
Mitzpe Danny is named after British native Danny Frei, who was murdered by Arab terrorists at his home in nearby Maaleh Mikhmash in 1995.
The outpost was established three years later.