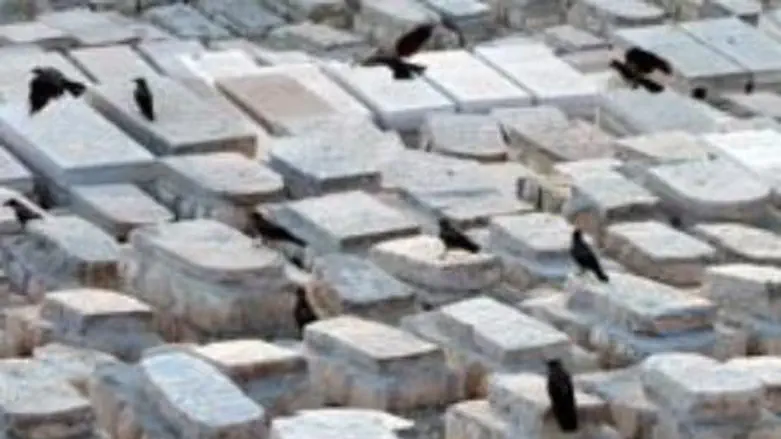 Mount of Olives
Israel news photo: Flash 90
More than a dozen graves at Mount of Olives were desecrated at the Mount of Olives in the last fortnight in what has become a routine of sick vandalism.
JTA reported that on June 14, some 14 graves were damaged by Arab youths wielding sledgehammers, according to private security guards stationed at the cemetery. The report does not say why the guards were unable to prevent the desecration.
At least five of the damaged gravesites are those of Americans buried in the cemetery, according to Rabbi Moshe Bezalel Buzokovsky of the Chevra Kadisha.
In the last year, efforts by the ICPHZ have resulted in the restoration of 2,000 graves, out of an estimated 40,000 graves that were destroyed prior to 1967 under Jordanian rule. There is also an increased private security presence, 50 surveillance cameras were installed, as was fluorescent lighting. The most recent vandalism shows that the Arabs are not overly impressed by the security cameras, most of which were damaged. 
There are an estimated 150,000 graves on the Mount, where Jews have been buried since Biblical times.