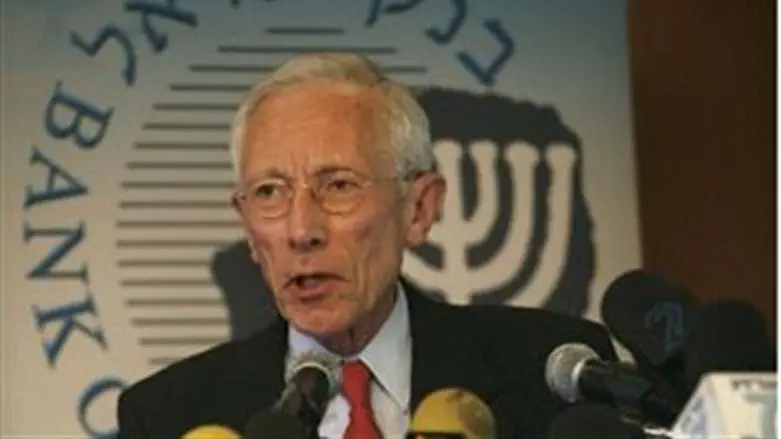 Stanley Fischer
Israel News photo: Flash 90
Bank of Israel Governor Stanley Fischer is a possible candidate to head the International Money Fund but has made no final decision, according to a post on The Wall Street Journal's financial matters blog.
IMF director Dominique Strauss-Kahn, who was charged with rape in New York earlier this month, resigned the post on May 18.
Fischer became head of the Bank of Israel in 2005. He made aliyah and already had learned Hebrew before taking the post, which he has held ever since. Most international economists credit Fischer with having prevented Israel from joining the rest of the world in the economic crash of 2009.
Should he choose to bid for the IMF leadership, he would have the support of Angel Gurria, secretary-general of the OECD.
Gurria was quoted by IDF Army Radio as saying, "I presented him as a candidate in the past [but] I don't think anything more should be said."
Nevertheless, the current favorite for the post is French Finance Minister Christine Lagarde – a candidate who would be less likely to alienate Arab nations.
The point is relevant, as Arab nations are major contributors to the Fund, which in turn heavily finances projects in the Palestinian Authority. PA Prime Minister Salam Fayyad, who has a doctorate from the University of Texas at Austin, worked for the IMF from 1987 to 2001.