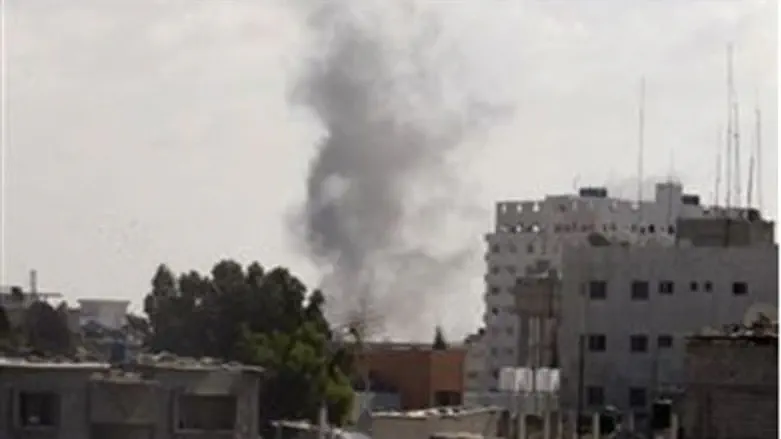 Gaza strike (archive)
Israel news photo: Flash 90
The IDF continued to hit terrorist targets in Gaza on Friday, following an attack Thursday afternoon in which terrorists targeted a school bus near the Nahal Oz crossing.

A Friday morning airstrike near Khan Younis killed two Hamas terrorists. IDF sources confirmed that soldiers had hit two targets in southern Gaza.

On Thursday, the army hit nine terrorist targets, killing seven people and wounding dozens more. Most of the victims have been identified as members of Hamas; however, Gaza sources claim that one 50-year-old male victim was a civilian.

Thursday's rocket attack aimed at Israeli civilians in the Shaar Hanegev Regional Authority area, wounded two people. One of them, 16-year-old Daniel Aryeh Vilfic, remains in critical condition on Friday. Hamas claimed responsibility for the attack. Israeli sources said the rocket launchers pinpointed the yellow school bus and aimed at it.

Terrorists in Gaza continued shelling after the attack. They had also carried out dozens of other rocket and mortar shell attacks over the course of the week, in which there were no injuries.

Following Thursday's attack and their subsequent barrage of rockets, terrorists announced a ceasefire, in an apparent effort to avoid an Israeli response. Hamas has attempted similar moves in the past, calling for a truce shortly after they attack and hit Israeli civilians.