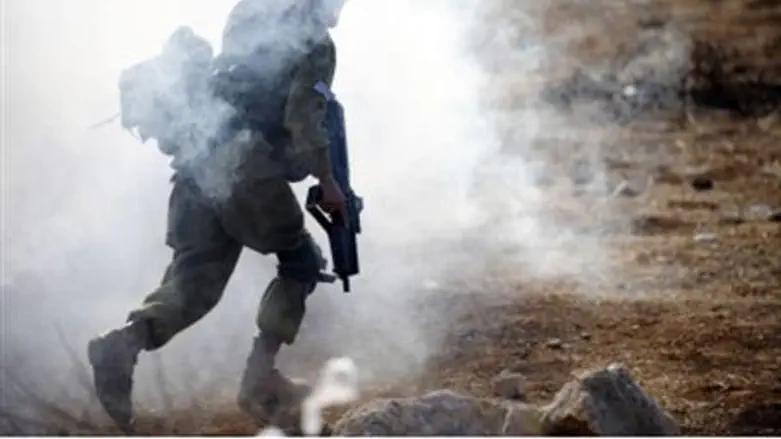 IDF soldier
Israel news photo: IDF
The IDF Tuesday afternoon killed an armed terrorist approaching the Gaza security fence after he did not respond to warnings to stop. Hamas claimed he was a civilian who was collecting gravel.
The de facto Hamas regime in Gaza often asserts that targeted terrorists near the security fence, which is known to be "off limits," are children, elderly farmers and poor Arabs looking for debris.
Foreign news agencies reported the incident as involving a "civilian," relying solely on the Hamas claim. The French news agency AFP told its readers that "locals often risk injury or death to enter the no-go zone in search of gravel which they can sell," but the report did not make any mention of the frequent bombs planted on the patrol road.
IDF spokesmen said Tuesday, "Terrorists approach the fence in the guise of innocently wandering by while they attempt to plant explosives there, plan attacks and kidnappings of IDF soldiers and ultimately endanger citizens of the State of Israel and security forces in the area.  
Terrorist activity in the Gaza region increased sharply last month, with 128 attacks compared with slightly less than half that many in February and 83 in January.
Terrorist organizations in Gaza fired 38 rockets and 87 mortar shells at Israel in March. In the Jerusalem area, there were 42 attacks in March, compared with 20 in February, and in Judea and Samaria there were 36 attacks, compared with 23 in February.