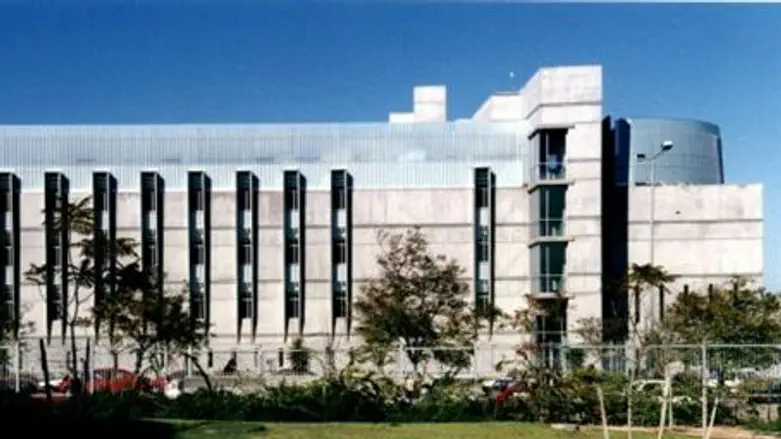 Ben Gurion University
Israel news photo: BGU
Professor Rivka Carmi, President of the Ben Gurion University of the Negev, was quite surprised by Wednesday's announcement by the University of Johannesburg (UJ) that it would be severing all ties with the institution she heads.
"The UJ representatives were actually very impressed with the pluralism on campus during their visit to the Ben-Gurion University," Carmi told Arutz Sheva's Hebrew website on Thursday.
She explained said that delegates from UJ had visited the BGU campus in preparation for a joint project between the two universities aimed at cleaning a water reservoir in the vicinity of Johannesburg from algae that accumulated in it, using the innovative technologies developed at BGU.
UJ's reasoning for canceling the agreement was explained by the fact that BGU was ordered by UJ to include a Palestinian Authority university as a partner in its research but had not complied with the request.
Carmi explained that BGU had approached several potential Palestinian Authority partners to participate in the project, all of whom had refused. She noted, however, that she was made to understand that the joint project with UJ would continue regardless.
She revealed that after announcing that it would sever ties with BGU, UJ approached BGU with a request to continue the project informally. BGU refused this request.
Carmi noted that she believes the real reason for the cutting of ties is a report that was presented to UJ and which attacked what it claimed is "anti-pluralistic conduct" exercised by BGU, with an emphasis on BGU's cooperation with the IDF. Carmi believes this means a special flight course offered at BGU in conjunction with the Israeli Air Force.
BGU responded on Thursday to UJ's decision by saying that it regrets the decision but remains committed "to promoting the values ​​of academic freedom as well as regional cooperation to promote social justice through education and research."
The university noted that the joint research project with UJ was designed "to solve real problems of water pollution near Johannesburg, and as such, it is for the direct benefit of local residents." Carmi added that, ultimately, "those who will end up losing because of this decision are the South African people."