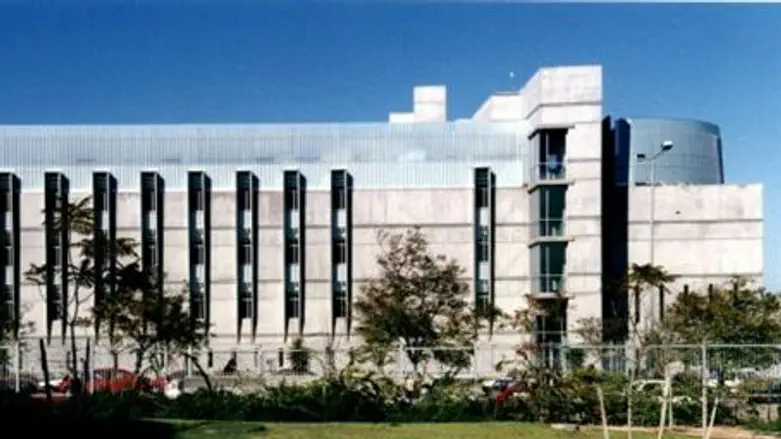 Ben Gurion University
Israel news photo: BGU
The University of Johannesburg (UJ) has severed all scientific ties with Israel's Ben Gurion University of the Negev (BGU).
The two universities had enjoyed a close relationship since the 1980s. But in a stunning reversal, the UJ Senate announced Wednesday night it would terminate an agreement signed last August between the two institutions.
In September, BGU was ordered by UJ to include a Palestinian Authority university as a partner in its research, or the South African university would abandon the agreement. But BGU, by no fault of its own, was unable to do so.
"BGU resoundingly failed to meet this condition, as well as the other criteria set by the Senate resolution, owing to the unanimous and principled support by all Palestinian universities to refuse to entertain any links with BGU on the grounds of that university's complicity in Israeli apartheid," said Palestine Solidarity Alliance spokesperson Nurina Ally.
A significant percentage of BGU's student population is comprised of Bedouin Arabs, and the institution was the first in the world to appoint a Bedouin, Professor Alean al-Krenawi, as chairperson of its Department of Social Work Studies. Moreover, BGU is the first institution in the world to have awarded a PhD to a Bedouin woman. Professor Sarab Abu Rabia-Queder has continued her research and since become a lecturer at the university as well.
"Detailed evidence was placed before the Senate showing clearly BGU's active restriction and violation of political and academic freedom," claimed Ally, "its direct and deliberate collaboration with the Israeli Defense Forces [an occupying military force in flagrant violation of international law], and its maintenance of policies and practices that further entrench the discriminatory policies of the Israeli state."
UJ spokesman Herman Esterhuizen said the vote had been carried out by a secret ballot.
The hotly debated vote was unusual in an academic environment in which members usually express their views with a show of hands. It followed a petition by the South African university last year that called on lecturers and students to cut ties with BGU, the Mail & Guardian reported.
More than 400 academics, including nine vice-chancellors and deputy vice-chancellors joined the university's campaign to delegitimize Israel.
according to the report.