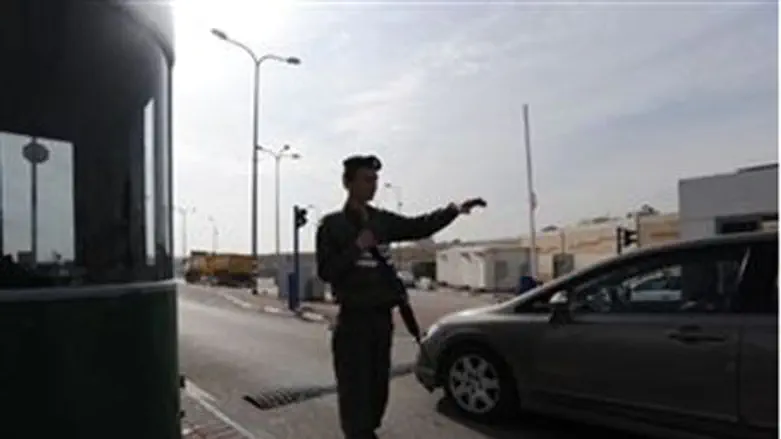 Checkpoint (illustrative)
Israel news photo: Flash 90
As it does every year, Israel has closed the crossings with Gaza in deference to the holiday of Purim.
The move, which is standard operating procedure during all Jewish holidays, was reported by Iran's Press TV as a "racist act."
The defense establishment traditionally closes all the crossings with Palestinian Authority areas in Judea, Samaria and Gaza during the holidays in order to minimize the chances of a terrorist attack on major population centers within the country.
PA Arabs with special needs such as medical treatment and humanitarian workers are able to pass through the checkpoints with permits from the Civil Administration.
The crossings in to Gaza, which operate on a daily basis, have been reduced in number in order to increase efficiency and prevent terrorist attacks.
In particular, attacks at the Karni crossing made it impossible to continue to operate transfers of goods, despite the fact that foodstuffs and grains were being delivered through the conveyor for the use of Gazans.