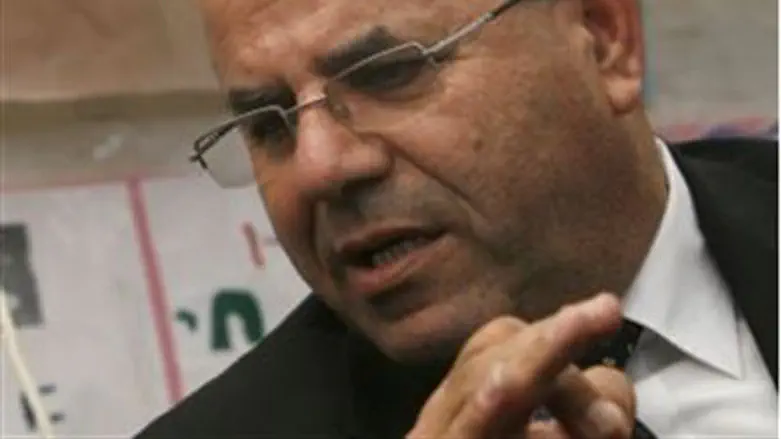 Dep. Minister Kara in London
Screenshot
South Sudan, which is expected to
declare independence
in July, has shown interest in forging diplomatic and economic ties with Israel. Members of a diplomatic mission from the African country met Deputy Minister Ayoub Kara at an event in London and extended an invitation to Kara to visit Juba.
The informal meeting took place in London, at the inauguration of a new organization dedicated to the development of Nigeria.  
One of the delegations present at the event was that of South Sudan, and the delegation's head, Suleiman Alhariri, invited Kara to visit his country and "set milestones for establishment of diplomatic and economic ties between the two countries." 
After the Israeli national anthem was played and Dep. Min. Kara spoke, the speakers at the event took turns lavishing praise on the State of Israel, for its leading role in combating the terror and radicalism that endanger the free world. The speakers called for tightening relations with Israel, supporting its diplomatic stands and and protecting the safety of its citizens.
"I am not a Jew and my loyalty to the State of Israel derives from the faith in its right to exist as the state of the Jewish people in the Land of Israel," Kara - a Druze - said in his speech. "I do not see myself under a regime or entity other than Israel, which is the sole island of sanity in the Middle East, where democracy exists for all citizens, and where citizens' rights are respected more than in any other place."
"I am fighting on behalf of Israel because I have no other state and I call upon you to support Israel's decision to hold on to its territory and to the unity of Jerusalem," he said, adding that recent events had shown that the partners that Israel is being offered cannot be trusted to hold on to power.