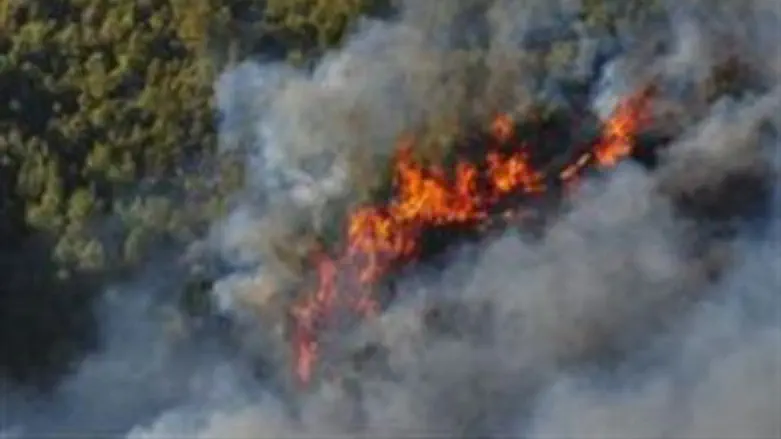 Carmel fire
Israel news photo: Flash 90
The Carmel fire disaster claimed its 44th victim Saturday, 35-year-old firefighter Danny Hayat, the third fireman to have succumbed to wounds suffered in the blaze.
Hayat had been commended for his bravery in battling the fire and pulling out one of the Prison Service cadets from their bus that was trapped by flames in the fire, which ravaged thousands of acres for several days before it was extinguished with the help of foreign fire-fighting planes. The cadet rescued by Hayat later died.
Hayat had undergone skin transplants, but he succumbed to smoke inhalation and wounds that covered approximately 75 percent of his body. He is survived by his pregnant wife and two children.
Although doctors hoped he would survive, they noted that he was on a life-support system for 16 days. The fire allegedly broke out after an Arab youth, who had smoked a hookah pipe in the forest, negligently threw burning coals on the ground.