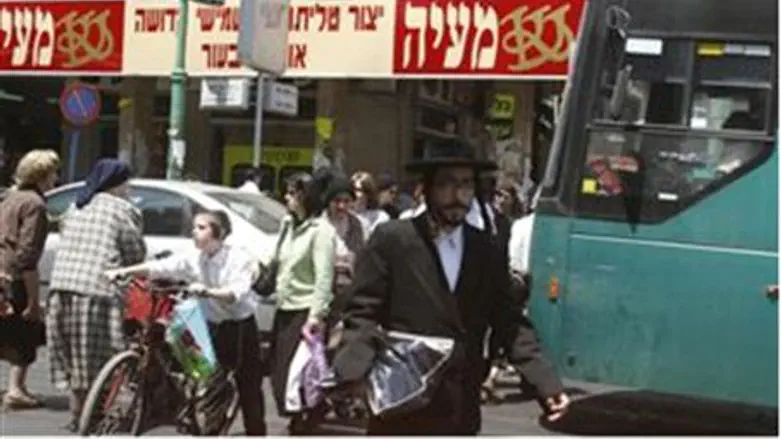 Bnei Brak (file)
Israel news photo: Flash 90
A group of rabbis from the town of Bnei Brak have issued a psak halacha, or religious edict, calling on residents to stop renting out apartments to foreign infiltrators, following numerous complaints by citizens about foreigners who roam about the neighborhood and provoke the local youth.
"About 86 people are renting out their apartments to Sudanese workers and such like," the rabbis stated. "The situation today is terrible, with these people loitering about the entire neighborhood. This is not just a nuisance but also causes very serious things that can have unimaginable consequences."
"We decided to issue a call, to shout out to all apartment owners in the neighborhood, not to rent out their apartments to foreign infiltrators! Those who do so take upon their heads [responsibility for] the spiritual disasters that will result from this, and those who heed us will be safe and they will be blessed with a blessing of goodness..."
Several months ago, 25 rabbis signed a petition calling on residents not to rent apartments to infiltrators.