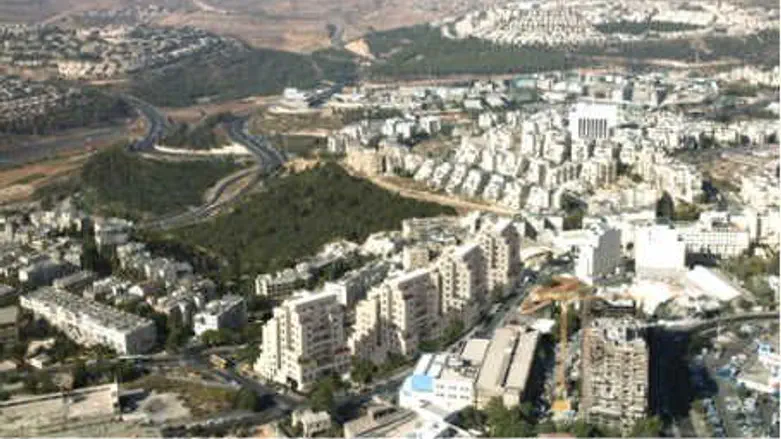 Jerusalem
Israel news photo: Israel National Radio
Jerusalem Deputy Mayor David Hadari wrote a letter Thursday to Prime Minister Binyamin Netanyahu demanding that he instruct security forces to foil any attempt by the Palestinian Authority to sponsor events within Jerusalem's city limits.
The letter follows repeated attempts by the PA to hold such events, including one attempt
this week
.
Explaining the rationale behind the demand, Hadari said that PA 'Prime Minister' Salam Fayyad should experience the same difficulties that Israelis face when going abroad, because of pro-PA 'lawfare' campaigns delegitimizing Israel. Fayyad's fate should be similar to that of Intelligence and Atomic Energy  Minister Dan Meridor, who has refrained from going to Britain for fear he could be arrested there, he added.
"I ask that you make it very clear to the Palestinian Authority and to Mr Salam Fayyad who heads it," he wrote, "that if he so much as places his foot within Jerusalem's municipal zone he will be immediately caught and arrested."

Meridor canceled a scheduled trip to London because anti-Israeli bodies prepared to have a warrant issued for his arrest, according to a Monday evening report by Channel 2 television. Meridor was scheduled to be the main speaker at a gathering of a pro-Israel media lobby.
The PA has paved roads and carried out a number of other municipal projects in Jerusalem over the past year, including the multimillion-dollar renovation of some 15 private schools in the city's Arab neighborhoods.
Israeli law does not allow PA officials to participate in political activities on Israeli territory without first obtaining government authorization.
More than a year ago, a Palestinian Culture Festival aimed at declaring Jerusalem "the capital of Arabic culture for 2009" led to more than 20 arrests and an order by then-Public Security Minister Avi Dichter to "suppress any attempts by the PA to hold events in Jerusalem and throughout the rest of the country."